Login
to view all events.
AcroYoga - with Marc at Vérité
access_time Every Tue @ 05:00 PM from Oct 08
visibility Published for Public
location_on Physical Event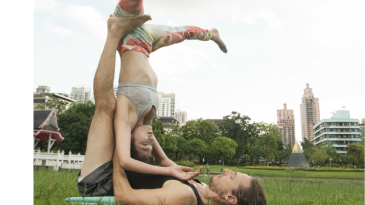 Acro Yoga with Marc
Every Tuesday

AcroYoga is Yoga with another human, ranging from deep relaxation and recovery massage to partner acrobatics and challenging fun. Safety spotting & teamwork are essential to the practice! AcroYoga is a playground to work on communication, strength, flexibility, and inner exploration in partnership.

Since 2001, Marc has studied and practiced various styles of yoga including Bikram, Iyengar, and Ashtanga. His passion for Thai massage and taking massage and yoga into the air led him to become certified in teaching AcroYoga (Level 2) and Tulayoga.
Organizing Group: Verite
Phone: 0413 2622 045
Email: programming@verite.in