Login
to view all events.
Yoga Asana (advanced Level) - with Sheida
access_time Every Fri @ 03:00 PM from Oct 04
visibility Published for Public
location_on Physical Event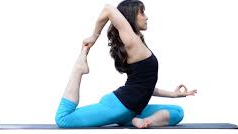 These sessions focus on alignment to maximize physical efficiency and ease of movement. Proper alignment is essential to reduce strain and prevent injury. Each session will feature awareness of posture, alignment, and stretching and strengthening both sides of the body equally. It also includes instructions on the use of props, which help students at all levels to practice with greater stability, effectiveness, and ease.
These classes also give basic understanding of anatomy and alignment, with each session focusing on a specific musculoskeletal group. We then engage these muscles and bones through a variety of asanas (standing poses, twists, hip openers, forward and back bends).
The use of props helps students at all levels to develop sensitivity, and practice with greater stability, effectiveness, and ease. Understanding basic anatomy, alignment, and use of props allows practitioners to receive the full benefits of each asana without overextending themselves.
Please note these sessions are offered for Level 2 experienced students who have more than 1 or 2 years experience.

Sheida is a certified yoga teacher from the Sport For All Federation of Iran. She has been teaching yoga for 7 years, and is also a certified hydrotherapist, aqua yoga and swimming instructor. An avid student of health and healing modalities, Sheida recently completed training in Foot Reflexology. Sheida is a Savi volunteer, visiting Auroville from her home country of Iran.
Organizing Group: Verite
Phone: 0413 2622 045
Email: programming@verite.in