Login
to view all events.
JIVA - Natural horsemanship with Mirrabelle Webinar or Live
location_on Sharnga Guest House
access_time Every Mon, Tue, Wed, Thu, Fri, Sat @ 08:30 AM from Feb 08
visibility Published for Public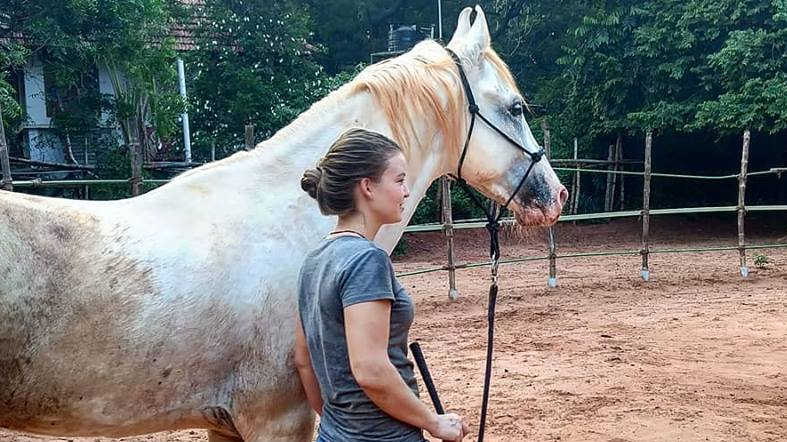 Natural Horsemanship focuses on using body language of horse and human, to build communication through intention, kindness and presence; to communicate clearly, with purpose, and most of all without violence. This is the key to building a vocabulary with the horse, your partner. Experience yourself beyond words!
Seven rescued and rehabilitated horses and ponies of all sizes and temperaments are curious to help you get know you (and them)!
Mirrabelle grew up with horses since she is 3 years young. She had life altering experiences with horses and the past 10 years her passion is to bring children, adults and horses together while doing a lot of healing along the way.
Mirrabelle has 6 years experience with horse assisted therapy for children with diagnosis Autism, ADHD and special needs children.
You will find her and the herd at the
Human2Horses
stables in Sharnga, Auroville.
You can join classes via Zoom as well ! it works super good!
Venue
Sharnga Guesthouse
Info and booking
contact@auroville-jiva.com
Whatsapp 9626565134
www.auroville-jiva.com
Jiva - your journey in healing and transformation
Organizing Group: Jiva - your journey in healing and transformation
Phone: 09626565134
Email: contact@auroville-jiva.com