Login
to view all events.
Kaya Bodha: The Art of Body Awareness (2 days x 2 hours) - with Hans at Verite
access_time Every Fri, Sat @ 02:30 PM from Nov 01
visibility In unpublished state, edit event to publish.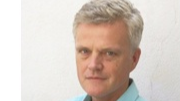 Developing agility, being at ease and self-healing through: Gentle movements, Relaxation and Chi techniques.
Relaxation is an Art form: it holds the key to stress release, awareness and learning to widen oneself on all levels. Tensions, unwanted patterns and 'feeling at a loss' can then disappear and we grow towards Health, Creativity and Harmony.


Open to all.
...............................................................


Kaya Bodha: The Art of Body Awareness was developed by its founder Hans since 2003 in Auroville. He is a teacher of The Art of Chi since 25 years. He studied The Art of Chi: The Stevanovitch Method for four years intensively with Vlady and Michele Stevanovitch, and Pierre Boogaerts. Further studies include: massage, yoga, martial arts and coaching. Hans has been living and teaching in Auroville since 1998.


"Kaya Bodha (Sanskrit for Body Awareness or: he or she who has awareness as their body) for me means that I keep discovering new possibilities and that I become more and more agile: this is the ability to adapt to what is needed and for me this means true flexibility. We tune our instrument so that we can play. Most people only want to play, and simply do not tune the instrument well. And the music becomes less and less sweet, ie they stiffen up and experience increasing pain and tension, often in spite of their disciplines and efforts. 'Tuning' means to release the unnecessary, it's The Art of Relaxation and Agility. The ideal of Kaya Bodha is to become spontaneous in one's being, relaxing when needed: discovering freedom of movement and being healthy, free from tension."


HANS has taught The Art of Chi for 15+ years, and studied many other disciplines concerning posture and release of chronic tension. He has developed Kaya Bodha in Auroville and has been teaching it for 10 years in Auroville and abroad.
Organizing Group: Verite
Phone: 04132622045
Email: programming@verite.in