Login
to view all events.
Asanas - Senior Citizen with Tatiana
access_time Every Mon @ 09:30 AM from Feb 01
visibility Published for Public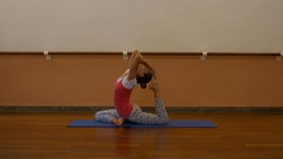 Advance Registration Required
Iyengar Yoga - Senior Citizen with Tatiana
Every Monday from 9.30 to 10.45 am


Yoga practiced in the style of BKS Iyengar is a very methodical approach, done with a lot of precision, using alignment principles, props and therapeutic applications. Classes are offered for four different levels of practice and those new to Iyengar should come to the drop-in classes.

Note: Please bring your own yoga mat and piece of cloth to cover the yoga props and if you have your own yoga belt please bring it.
There are limited places. First come, first served. Please register in advance.
Organizing Group: Pitanga - Cultural Centre
Phone: 0413 2622403/2622994
Email: pitanga@auroville.org.in