Login
to view all events.
Brush Upcycling workshop with Orly
location_on Sve Dame, Well cafe
access_time Every Wed @ 10:00 AM from Sep 11
visibility Published for Public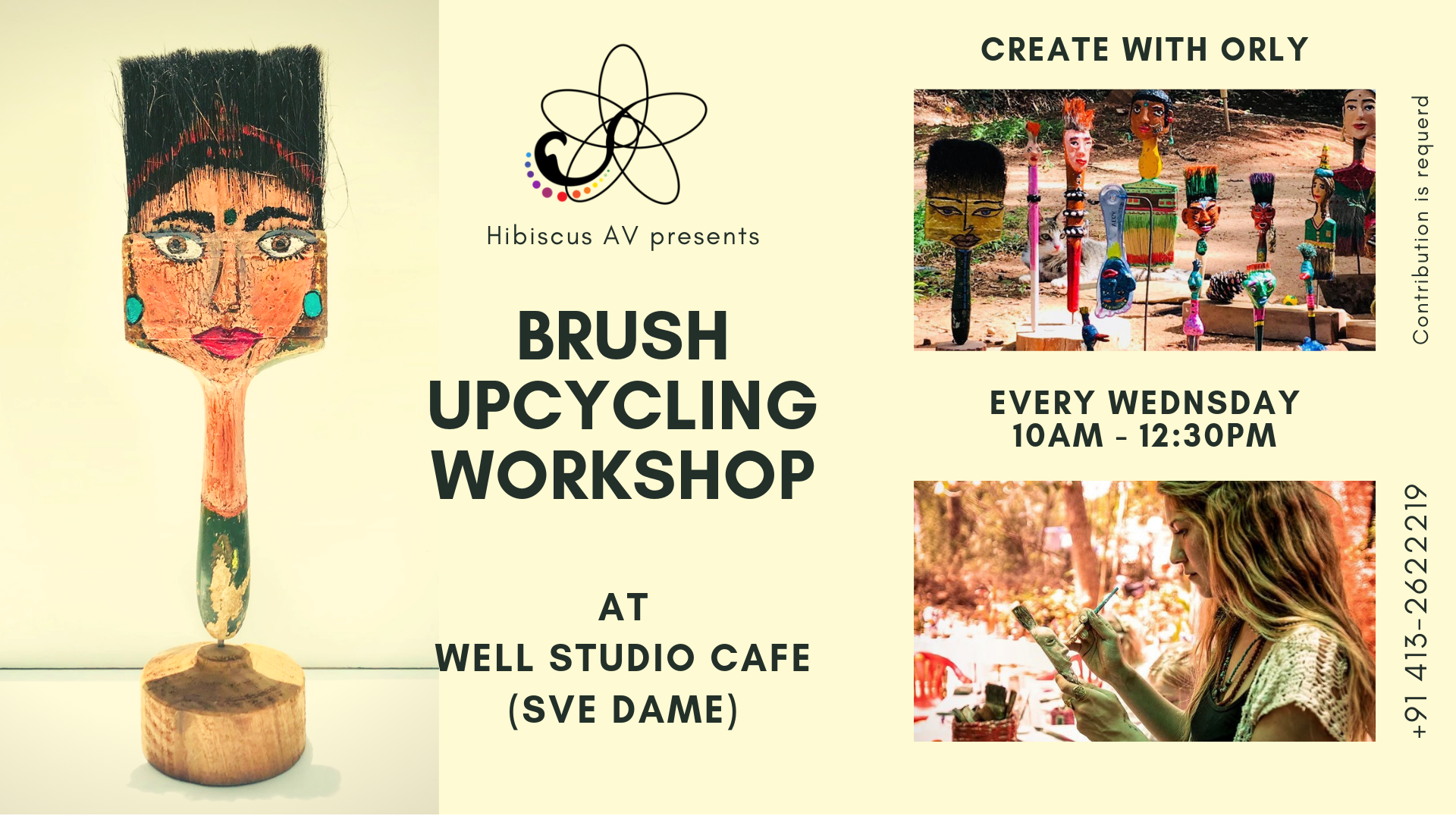 Hibiscus AV presents
Brush upcycling workshop with Orly Alon Merguei - "New world is possible"
Every Wednesday 10 am - 12:30 am at Well Studio Cafe (Sve Dame)
Join Orly to CREATE an Art object!
Orly is the artist that uses recycled and upcycle materials with the intention of raising awareness for environmental issues and promoting social justice.
You can create a New unique member of the miniature village made out of old brushes, pieces of wood, paper mache, Eco friendly clay and other waste, to represent an international community, where people of any background, race, religion, social class and gender co-exist in unity.
Bring Your brush or get one from us
Contribution is required
Photo & video credit Viktoria Vygodskaya
Piero Cefaloni
Follow our Facebook pages to follow up
HibiscusAV
Well Studio Cafe
https://youtube.com/watch?v=NQ7RwfR9wG4
Organizing Group: Well Cafe
Phone: +91 413-2622219
Email: hibiscusAV@gmail.com