Login
to view all events.
Women Temple
location_on Butterfly Barn, Sve-Dame
access_time Oct 09, Wed @ 07:00 PM
visibility Published for Public
location_on Physical Event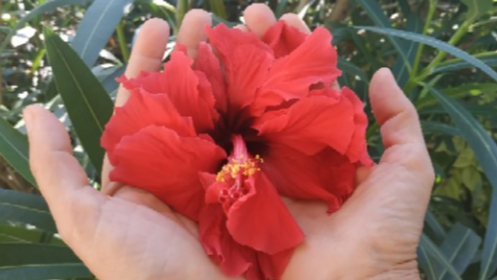 Woman Temple


Welcome Sisters, let yourself be held by this intimate circle, that honors your unique gifts and the richness of the moment.

Together we shall sink into Lakshmi's fullness, weaving bridges between so called mundane and spiritual experiences. In the circle of aspiring conscious women, we explore a way of coming together and create a safe space, where we surrender in the river deeper than our personal stories.

By connecting with our own body and with each other, we enter into a space beyond the mind, a truly nourishing space for body and soul. We honor the sacred in us and together we are recreating the maps of embodied feminine spirituality – how does awakening consciousness manifest in a body of contemporary women.

We will practice through - Meditation, silence and gratitude.- Movement; deep immersion in our body and this moment through free dance and fluid movement.- Contact; through respectful touch, we nourish each other and bring presence into our body.- Spoken word; through self inquiry, we connect with our deepest truth.- Ritual; honoring and appreciating the different phases of life and natural cycles.- Celebrating our unique beauty and gifts.

Our gatherings are inspired by practices from yogini circles of Awakening Women Institute. May this temple and our actions serve everyone and everything that cross our path!


Thank you for coming on time!

Pls park at the entrance to Sve-Dame and follow the candles !