Login
to view all events.
Transformational Yoga with Sound Bath along with Lakshmi and Satyayuga
access_time Every Sat @ 05:00 PM from Oct 05
visibility Published for Public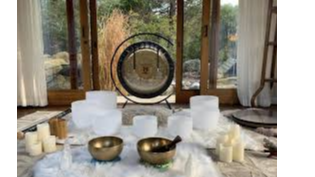 Enjoy a gentle and meditative Transformational yoga class with Laksmi and Satya yuga surrounded by the healing sound of Tibetan bowls, shamanic drum and others instruments. The wavelengths created by the vibrations of sound bathing go through the body and restore a balanced flow within. The session connects with your Prana or Inner energy and guides towards deep meditation and relaxation.
The class aims at helping you to relax your mind, have less anxiety, reduced stress,
improved mental clarity, deeper sleep and activate the body's natural energetic healing
system.



Organizing Group: Verite
Phone: 04132622045
Email: programming@verite.in