Login
to view all events.
Japanese Face Massage ( By Appointment) with Erik
access_time Every Mon, Tue, Wed, Thu, Fri, Sat @ 09:00 AM from Oct 10
visibility Published for Public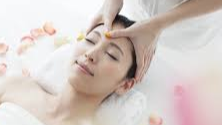 Japanese Face Massage
Based on the Japanese belief that beauty stems from a healthy body and mind, Japanese Face Massage works on several levels. Where Western facial massage mainly focuses on the surface of the skin, Japanese Face Massage treats surface and deep facial muscles as well as stimulating channels of energy or 'Ki' with refined massage techniques. This improves skin and muscle tone whilst promoting relaxation of the body and mind.
The treatment involves influencing the flow of 'Ki' through the meridians or energy channels on the face. This is done by massaging ('anma') and applying gentle pressure to specific acupressure points on the face. This helps to stimulate the energy points and channels, activating facial nerves and helping to increase the flow of Ki. Improving blood and lymphatic circulation boosts inner health and beauty.
Treatment is immensely relaxing for both mind and body, so of benefit to general health and an excellent pick-me-up!
Because oil is used during neck, head and face massage, hair can become a little bit creasy. The recipient should wear clothing, which ensures adequate access to the neck and shoulder area.
Organizing Group: Pitanga - Cultural Centre
Phone: 0413 2622403/ 2622994
Email: pitanga@auroville.org.in