Login
to view all events.
HOLISTIC Present: De-Stress Your Mind and Relax Your Body : Scientific meditation with Sound Healing
access_time Every Sun, Mon, Tue, Wed, Thu, Fri, Sat @ 09:00 AM from Oct 22
visibility Published for Public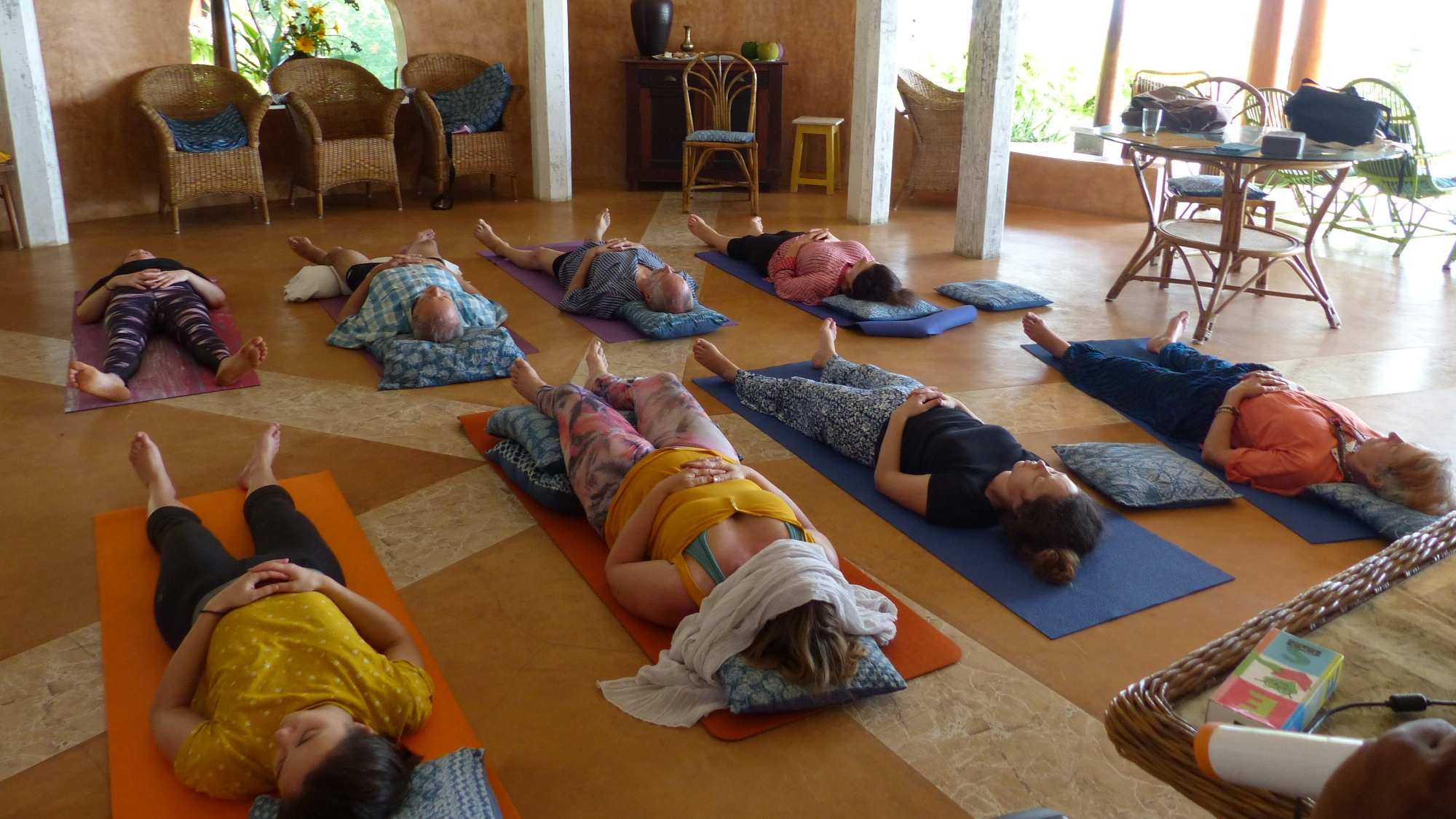 Depend on your availability: you can join this workshop for one day only, or two or three.
One session is hold by day. Last 1h30 Min. Call us for registration.
Before the first session, a short pre-councelling will be arrange with the therapist.

For more info & booking : whats app:+91-9489805493
or land line: 0413-2623357
or christinep@auroville.org.in



Address : Holistic healing and well being Center-Office
1st Floor_ Opp Supermarket Blue Basket
Auroville Main Road |
Kuilapalayam – Auroville



There are lots of real benefits that people get from properly taught mindfulness techniques of Meditation. From an organisational perspective many of these meditation based benefits translate into happier, healthier and more productive staff.


This Workshop will offer a simple and practical way to learn relaxation and mindfulness techniques of meditation. "Scientific meditation" is a simple and effective approach to meditation, practicable by one and all.


Meditation has been practiced for thousands of years and its benefits are well documented. It has been shown to improve focus, concentration and creativity, as well as reducing stress. Other benefits can include an enhancement in our efficiency and effectiveness, and an improvement in our physical and mental well-being.
After the workshop will have a talk on the benefits of meditation and will include practical experiential sessions on relaxation and meditation. The participants will be invited to note down their experience after meditation. The workshop will be for about 2 hours. After the program is conducted, we will request you to provide us with a short feedback on the program.

Therapist & Expert: Mradul Jain


Organizing Group: Holistic health care
Phone: +919489805493
Email: christinep@auroville.org.in