Login
to view all events.
Ten Days Intensive French_ Intermediate class
location_on Auroville Language Lab
access_time Every Mon, Tue, Wed, Thu, Fri @ 02:00 PM from Feb 03
visibility Published for Public
location_on Physical Event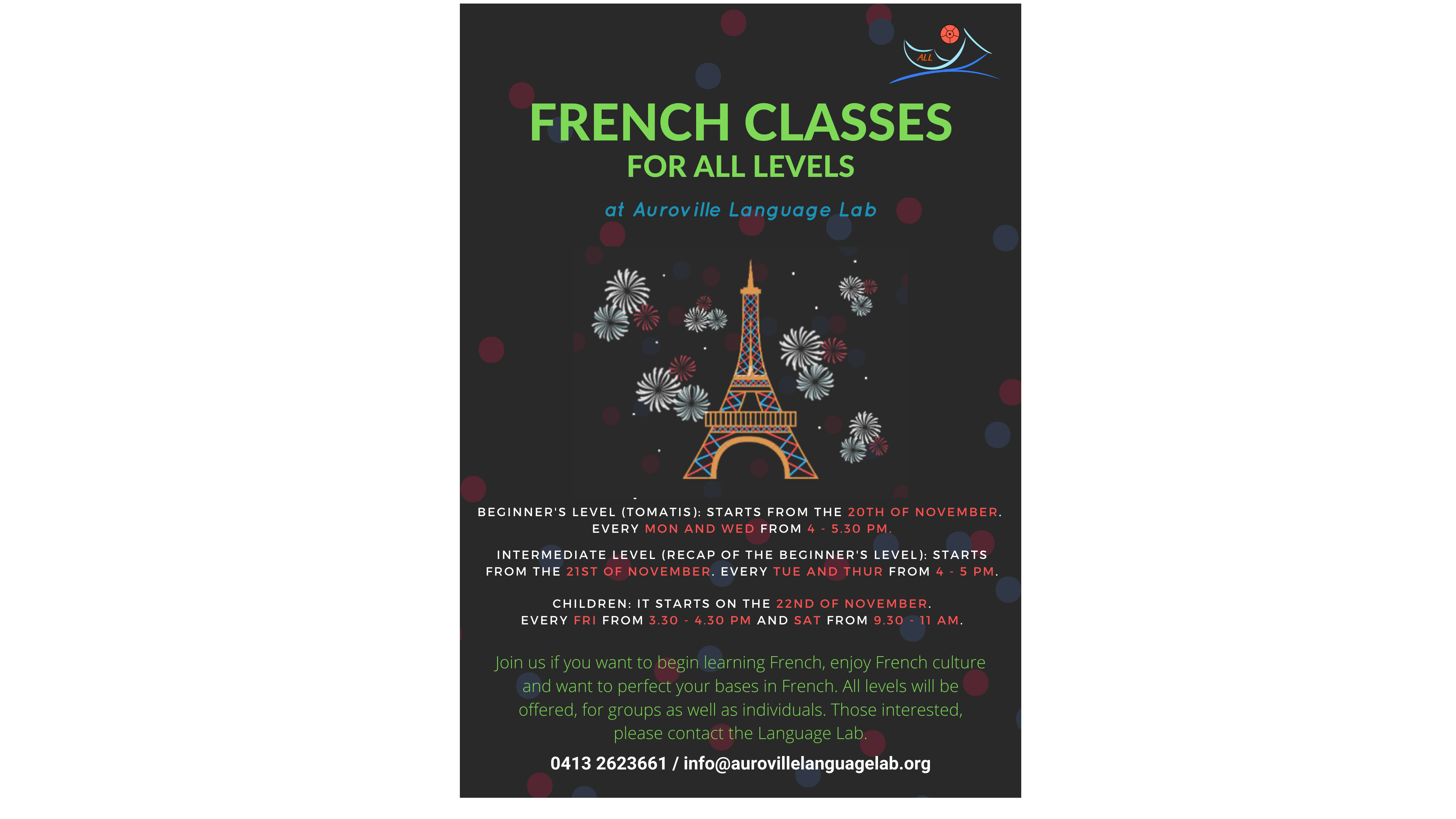 Ten days of intensive Intermediate French class starts on the 3rd of February.

Days and timings:
From Monday to Friday from 2 - 3 pm for two weeks.

Interested people, please contact us.
Phone: 0413 - 2623661
Email: info@aurovillelanguagelab.org.in