Login
to view all events.
Ovarian Breathing Feminine Alchemy with Nadia ( 3 Day Workshop: 24, 25 & 26 February )
access_time Feb 24, Wed @ 09:00 AM
visibility Published for Public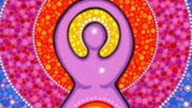 3 days workshop: Wednesday, Thursday & Friday, 24, 25 & 26 February – from 9 am to 4.30 pm
Our female anatomy (breasts, ovaries, uterus) offers the most energetic potential of the whole mind-body organism. Ovarian breathing helps us connect with this energy, freeing the flow of the body's fluid systems.This helps not only to prevent and treat disease, but also to live a richer, more 'fertile' (meaning 'creative ) life. Because many of our "blockages" stem from beliefs rooted in our family/cultural conditioning, the process is also oriented to emotional and mental cleansing. The aim is to align mind, emotions and body, allowing us to return to a state of integration and unity with ourselves and our environment.


Please note: Ovarian breathing is not appropriate for women who are pregnant or have certain health issues. Prospective participants are required to complete a medical form which will be provided upon registration .


Brief bio:


Nadia Farahani is a certified Ayurveda Therapist (Ayurvedic Point, Milan, Italy & SNA Oushadhasana Thaikat Mooss, Moss Ayurveda, Thrissur, Kerala, India), Womb Yoga teacher, Ovarian Breathing Feminine Alchemy and Madretierra Menstrual Therapy facilitator and Iyengar Yoga teacher (Institute de Yoga Iyengar de Nice, France and RIMYI, Pune, India). She is passionate about women s health and vitality and is happy to share the techniques and methods she has learned over the last 15 years.


Organizing Group: Verite
Phone: 04132622606
Email: programming@verite.in