Login
to view all events.
Somatic Exploration - with Maggie @ Verite - (NO class 11 May)
access_time Every Tue @ 05:00 PM from May 04
visibility Published for Public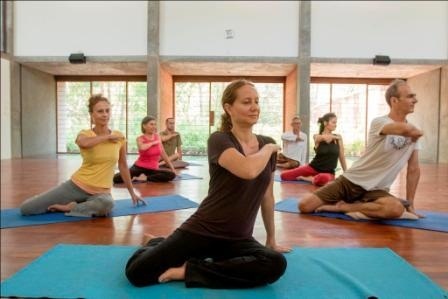 Mind-body training in the tradition of Thomas Hanna. Somatics is a system of slow, mindful movement. It improves the function of the nervous system, creating more ease and freedom within ourselves. A gentle, easy and effective way to gain more ease in the body, better posture, flexibility, coordination, wellness, and balance, resulting in a decrease of the aches and pains commonly attributed to stress, injury and aging.

Maggie is a professionally trained Somatic Movement Educator and offers workshops, classes and clinical sessions in highly effective technique.

Every Wednesday from 5 to 6:15 pm
Organizing Group: Verite
Phone: 04132622045
Email: programming@verite.in