Login
to view all events.
Acro Yoga with Marc
location_on Joy Community
access_time Every Thu @ 02:15 PM from Nov 28
visibility In unpublished state, edit event to publish.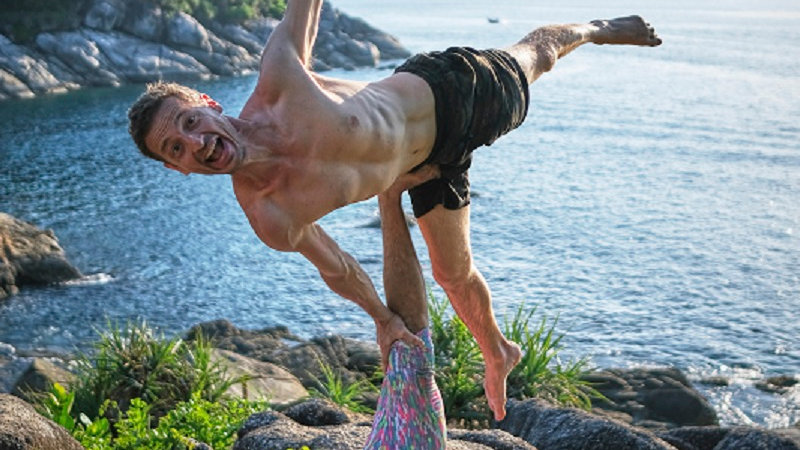 AcroYoga with Marc

Every Monday 2.15 to 3:45 pm in Joy Community Hall (Opposite Center GH)
AcroYoga blends the joyful power of acrobatics, the wisdom of Hatha Yoga and the loving-kindness of Thai-Yoga massage. This practice elevates the connection between you and others through movement, connection, and play. Acro in Greek means high, or elevated. Yoga in Sanskrit commonly translates to notions of union, or joining. The experience of taking flight with AcroYoga instantly dissolves fears and invites practitioners to tap into new and infinite possibilities of communication, trust, and union.


It blends three main elements:
Solar Acrobatic Practices cultivate trust, empowerment and joy
Lunar Therapeutic Practices that cultivate listening, compassion and letting go
Yogic Practices that cultivate breath awareness, life balance and connection
So come and enjoy pure acroyoga goodness with Marc! Depending on who's in the room & our mood, we help each other into inversions and handstands, we fly each other in acro postures, transitions, washing machines, pops… All this fun is balanced by giving each other therapeutic flying & recovery massage.


These classes do not require advance registration (
drop-in
) and they are suitable for
beginner to intermediate level
students. The cost is Rs. 400 for guests, we give a 50 % discount to Auroville volounteers, and it's on donation for Aurovilians & Auroville New Comers. If you need more information, you can visit Marc's
website
or contact him directly
(
marc@acroyoga.org
)
or write to joycommunity@auroville.org.in. For more information about accommodation, activities, therapies and events in Joy Community, you can visit our
website
or
facebook
page.

About the Teacher – Marc Bauchet


I transitioned from martial arts to yoga at the end of 2001 with daily practice, evolving through various styles over the years (Bikram, Iyengar, Ashtanga, Contact Yoga). To follow my passion for taking yoga and massage in the air, i became certified in teaching AcroYoga and Tulayoga. In the continuity of my love for connected movement I also dived in Contact Improvisation and Argentine tango, which are now weaved into my teaching. AcroYoga allows me to connect the healing modalities I studied (Thai massage, Tulayoga, Rolfing) and the fiery fun of partner acrobatics.
Organizing Group: Joy Community
Phone: marc@acroyoga.org
Email: joycommunity@auroville.org.in