Login
to view all events.
Sound Massage and Bath with Tibetan Singing Bowls and Solar Gong
location_on Solar Kitchen
access_time Every Sun, Mon, Tue, Wed, Thu, Fri, Sat @ 10:00 AM from Dec 01
visibility Published for Public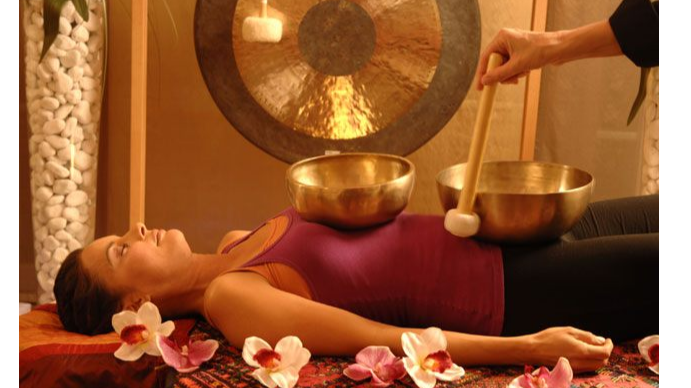 Lying on a mat with bowls of different pitches, sound energy flows right through your cells forming a beautiful OM harmonic cocoon of peace, melting away tightness and discomfort while tuning you up to its healthy grounding vibrations.
The mystic powerful Gong , the heavenly bronze bowls , take us deep inside into our true resting home....


INFO & BOOKING: ANTARJYOTI , TEL( LAND)(0413)262 37 67. MAIL: antarcalli@yahoo.fr , location: close to solar kitchen, precise indications given when appointment is taken...language: french and english, activity under HOLISTIC UNIT.

a precision : " SOUND MASSAGE" doesn't mean massage with hands ! but by the deep penetrating vibrations of the bowls when they are on your body...
Phone: 0413 262 37 67
Email: antarcalli@yahoo.fr