Login
to view all events.
Wisdom of the unknown - 5Rhythms® Dance Workshop
access_time Dec 13, Fri @ 10:30 AM
visibility Published for Public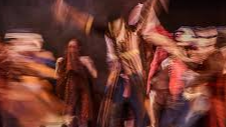 Life is full of uncertainties & surprises - how do we dance with that? Do we get stuck, frozen? Or do we invent new ways of being, tuning in, trusting, discovering, being creative? Explore how the movement practice of 5Rhythms can help us connect to our body, our intuition. Experience trusting it, trusting others, and opening to the new.
Organizing Group: Verite
Phone: 04132622606
Email: programming@verite.in