Login
to view all events.
French Beginner's class in the Morning
location_on Auroville Language Lab
access_time Every Tue, Fri @ 10:00 AM from Dec 06
visibility Published for Public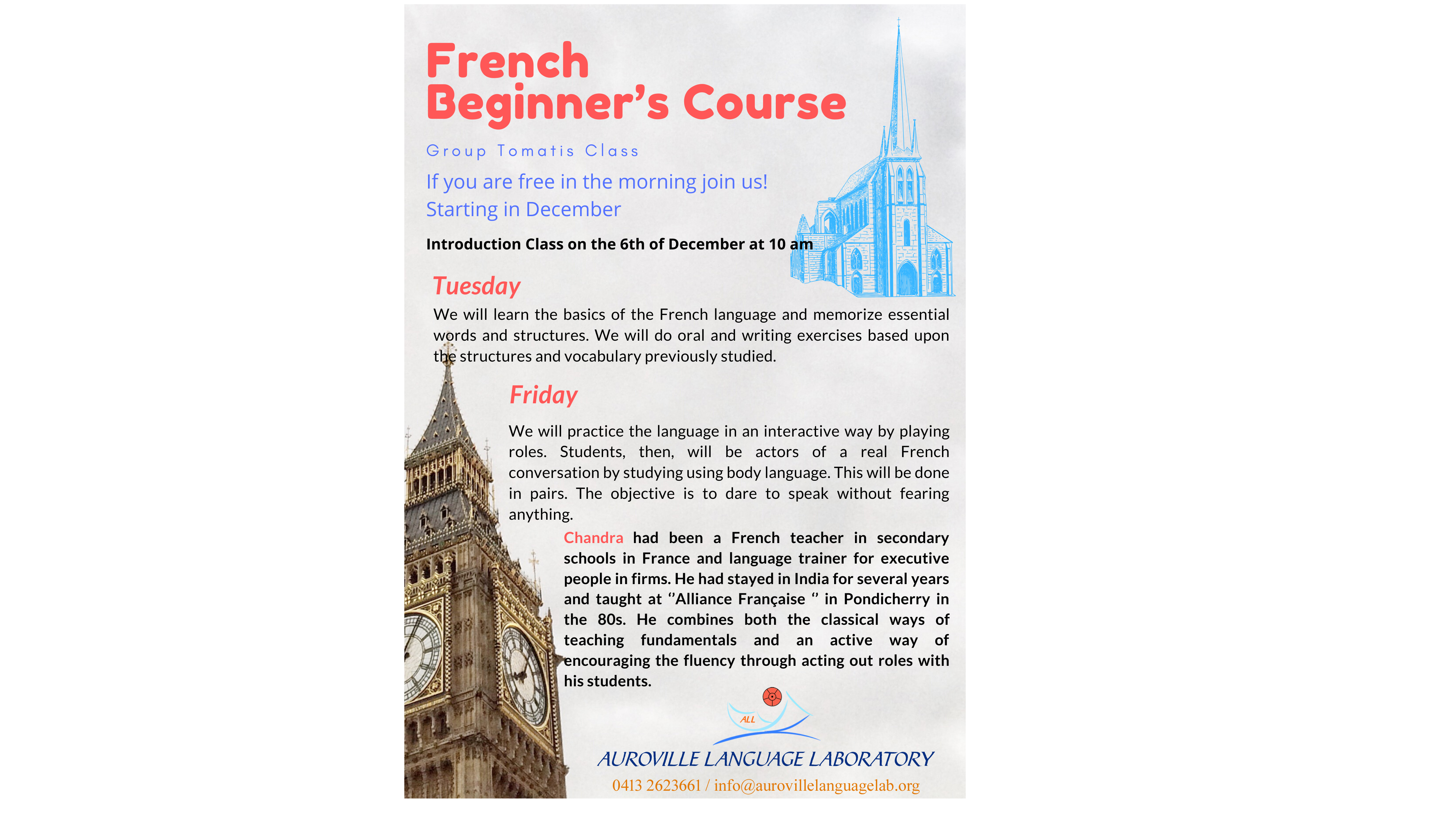 French Beginner's Course
(Group Tomatis Class)


If you are free in the morning join us!
Introduction class on the 6th of Dec at 10 am.

Tuesday:


We will learn the basics of the French language and memorize essential words and structures. We will do oral and writing exercises based upon the structures and vocabulary previously studied.


Friday:


We will practice the language in an interactive way by playing roles. Students, then, will be actors of a real French conversation by studying, using body language. This will be done by pairs. The objective is to dare to speak without fearing anything.


Chandra had been a French teacher in secondary schools in France and a language trainer for executive people in firms. He had stayed in India for several years and taught at ''Alliance Française '' in Pondicherry in the 80s. He combines both the classical ways of teaching fundamentals and an active way of encouraging fluency through acting out roles with his students.



Interested people, please contact us.


Phone: 2623661
Email: info@aurovillelanguagelab.org