Login
to view all events.
Demystifying the INDIAN DEITIES
location_on Inside India building, Auroshilpam
access_time Feb 15, Sat @ 09:00 AM
visibility Published for Public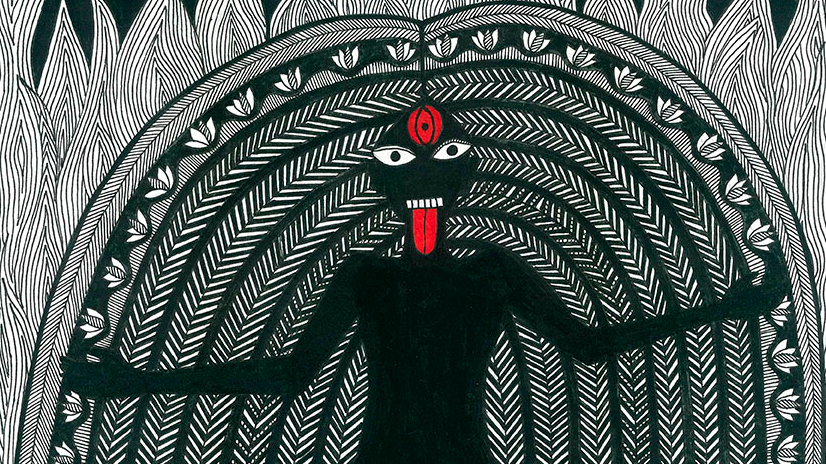 DEMYSTIFYING THE INDIAN DEITIES
Workshop + Presentation by Aparajita Barai
18th Jan and 15th Feb, 2019
Introduction — 9 am to 12 pm, Continuation — 2 pm to 5 pm
*It is possible to attend just the 1st half, if the full-day event is difficult to attend.

Why is Saraswati in white attire? Why does Durga have 10 hands? Why is owl the vehicle of Lakshmi? What do the gods and goddesses mean and why are they so many in number? Can the deities have a role in our daily lives? How can we connect with these deities?


In a step by step manner, as we pick up the visual language through the understanding of colours, symbols, metaphors and personifications, we will gradually get closer to the secret messages the deities hold for us.


PART 1 : 9 am to 12 pm
In the first half, we will learn how to read the symbolic language. This is the language through which nature communicates with us. This is also the language of our dreams. This is the language knowing which the microcosm can tell us about the macrocosm, when we understand the patterns and the similarities. What is a symbol, metaphor, personification and how does different colours affect us differently? We will use these learnings to understand our own personality better and also apply to connect to the deities.

PART 2 : 2 pm to 5 pm
In the second half, we will go deeper in to the understanding of deities and experiment on how mantras work in evoking a particular deity. We will try to experience the energy of the deity and learn how we can consciously recognize and include their guidance and support in our day-to-day life.
About Aparajita
Aparajita Barai is a Communication Designer and a painter. Her artwork explores Indian mythology and spirituality as subject. Indian gods and goddesses are usually her theme. It is therefore her area of search and re-search, experimentation, exploration and experiences. Her motive and mission is to re-stir Indian spirituality and philosophy and present it with personal quest. She aims to dig out the ancient treasures, meanings and possibilities that have got submerged under the ceremonial practices. See her work at:
www.belovedindia.com
Pre-booking is required for all
Call 0413-2622047 between 10 am to 12 pm and 2 pm to 5 pm
E-mail:
insight@auroville.org.in
Guests of Auroville: Fixed participation charge
Aurovillians & Newcomers: Voluntary donation accepted
This is a recretional activity
Venue: INSIDE INDIA, Ground floor, Auroshilpam, Behind Auromode Guest-house
(at the end of the lane opposite CSR)
website:
www.inside-india.com
Organizing Group: Insight Seminars