Login
to view all events.
HOLISTIC: Ashtanga Yoga - Mysore Style ( Patthabis Jois institute)
location_on Taramangaling, after Botanical Garden
access_time Every Mon, Tue, Wed, Thu, Fri, Sat @ 07:30 AM from Dec 10
visibility Published for Public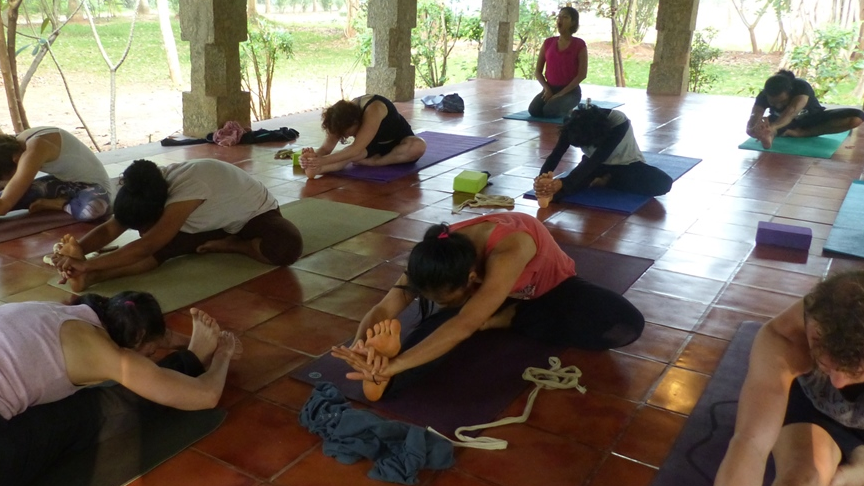 Ashtanga Yoga with CHRISTINE- Mysore Style (Patthabi-Jois institute)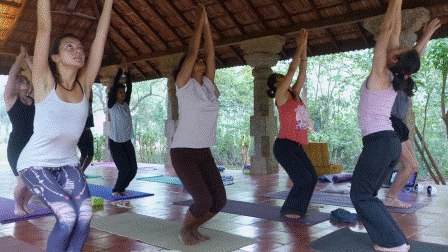 Ashtanga Yoga classes - Mysore style

Every Day from Monday to Saturday at 7:15 Am
Except Full moon and new moon days ( check the dates on our website: www.auroville-holistic.com

A Taramangaling : From Auroville: From auroville Main Village kuilapalayam, follow 3 kms the main road passing the restaurant Tantoo, . 100m after Aromas garden, there is a big green and white water Tank on your left side and the UDavi school crossing (edayanchavadi) . Take the muddy path which is in front of UDavi school and go staight. Pass Adventure, botanical garden and go always straight. Cross the big grass field. After Skandavan, 3rd red gate on the left


Ashtanga Yoga means 8 limbs of yoga and Ashtanga Vinyasa Yoga involves synchronizing the breath with a progressive series of postures—a process producing intense internal heat and a profuse, purifying sweat that detoxifies muscles and organs. The result is improved circulation, a light and strong body, and a calm mind.
Yama, Niyama, Asana, Prnayama Pratyahara, Dharna, Dhyana, Samadhi are the eight limbs of Ashtanga yoga. These limbs are divided into 3 parts.
Combine your relaxing days with yoga and you will have a complete spiritual retreat. It's a great opportunity that you get to pamper your inner-self completely. It gives a break to routine halts. The idea is to experience a surreal calm.
Yoga is planned with the foremost objective of detoxifying your body of stress and exertion.
The dates for Yoga Vacation are from 03-17 of every month with a possibility of extending after 17th. Theory sessions are optional in case you would like to do something else during that time.
This classed is also suitable for beginners in Ashtanga Vinyasa yoga who would like experience this challenging style of yoga

From Monday to Friday: the format of the practice always remains the same; one always begins practice with Surya Namaskar, concludes with Padmasana and rest, and the various asanas gradually fill the space between these two poles It is through the daily practice of Ashtanga Yoga that we draw it into ourselves,
On Saturdays, group guided classes are taught, in which all the vinyasas are counted out loud and all students follow along together accordingly

For any class you want to participate, you have to register with me beforehand, by phone/ whatsapp
9489805493 or mail.
christine
@auroville-holistic.com
Organizing Group: Holistic
Phone: +919489805493
Email: christine@auroville-holistic.com