Login
to view all events.
Yoga Nidra & Breathwork Intensive - Nikhil
access_time Mar 21, Sat @ 02:00 PM
visibility In unpublished state, edit event to publish.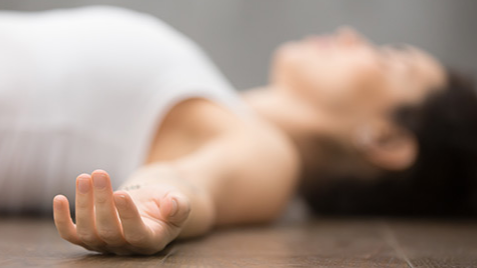 A simple but profound guided meditation technique for Deep Relaxation. A "scan" of the entire body, with suggestions to relax the muscles and naturally release any pent-up emotion. This helps you to feel replenished and refreshed, as if hitting that "restart button" within!
Brief bio:
Nikhil Thapar is a certified Yoga teacher from Sivananda 200 RYS, madhurai,india and trained hatha yoga teacher. He have been conducting Yoga & Meditation sessions (hatha yoga, laughter yoga,music meditations, chantings, pranayama etc) in Europe - Poland (krakow), Bulgaria(sofia, plovidv and varna), the Netherlands (utrecht), Thailand & Russia) for last 2 years & earlier in Dharamshala, bhagsu, India for about 5 years, both drop-ins and also been assisting in the 200 RYS Yoga Alliance Teacher Training Programs (creating new Yoga Teachers) with Bhagsu Yoga Institute, headed by Om Shankar Yogi. Currently living nearby Auroville.


Organizing Group: Verite
Phone: 04132622606
Email: programming@verite.in