Login
to view all events.
The Garden Path of Awareness with Lakshmi
location_on Joy Community
access_time Mar 12, Thu @ 09:00 AM
visibility Published for Public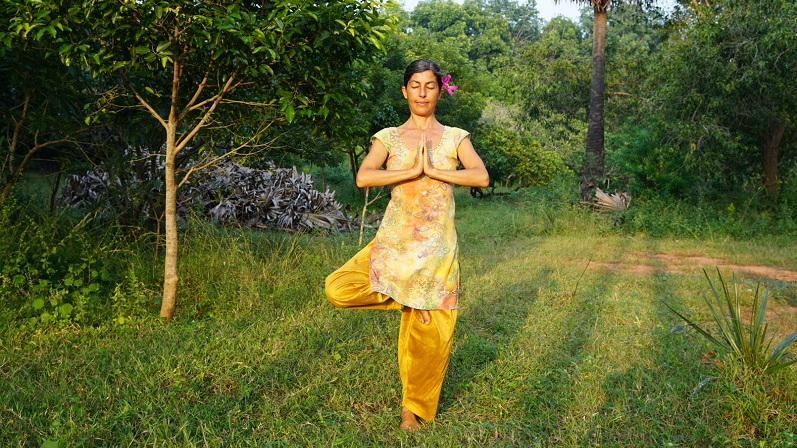 Thursday March 12th & Friday March 13th, 9 am to 1 pm in Joy Community Hall (Opposite Center GH)

A transformational yoga class will prepare us to open our perceptions to nature and ourselves to start the walk in the garden of 5 senses. Roaming among the flowers, in intimate silence, we will observe their forms and beauty; and we will collect some special flowers to prepare our own alchemist tea. In harmony and a simple state of awareness we will enjoy the colours and fragrances of our beverage. Smell, touch, taste, hearing and sight will meet within the aroma of the tea. Sip by sip, we will acknowledge the values that inner peace can bring to us, blending our mind and body in a collective experience. Understanding the inevitability of impermanence and the simplicity of our inner being, we will prepare a simple breakfast: fruits and seeds, to celebrate the mellow beauty that nature and time offer to us to live with joy, in full presence. We will cultivate gratitude towards Nature, who gave us the gift of life and the vehicle to "enjoy it, in our body".The content of the retreat is as follow:
– Restorative asanas
– Detoxing Pranayama breathing
– Yoga nidra
– Chakras harmonisation mantras
– Walk in the garden
– Floreal tea ceremony
– Preparing healthy fruit salad
– Guidance throught the 5 senses meditation
– Potluck lunch to explore sensory awareness.


This activity
includes breakfast and potluck lunch, does not require advance registration
(yet it is better to let us know) and it is
suitable for
any person
. The cost is Rs. 1800 for guests, Rs. 900 for Auroville volounteers, and on donation for Aurovilians & Auroville New Comers. If you need more information and register for this intensive, you can contact directly Lakshmi by phone
(+91 8489764602)
or write to joycommunity@auroville.org.in. For more information about accommodation, activities, therapies and events in Joy Community, you can visit our
website
or
facebook
page.

About the Facilitator


Lakshmi is a certified massage therapist and yoga teacher. She has been offering different massage therapies and energy healing across Europe.
She loves to express her creativity through painting, chanting, dancing and cooking healthy vegan food. For her it's very important to eat conscious nourishing food. She has been trained 200 YTT in Shivananda style in Kerala and 200 YTT Transformational yoga nearby Auroville. Since she has been practicing Transformational yoga with the correlated Pranayama techniques and mantra chanting, she has seen a huge difference and benefits in her life. Therefore, she is happy to share this powerful tools with you.
Organizing Group: Joy Community
Phone: +91 8489764602
Email: joycommunity@auroville.org.in