Login
to view all events.
Vocal Yoga and Conscious Breathing
access_time Feb 22, Sat @ 09:00 AM
visibility Published for Public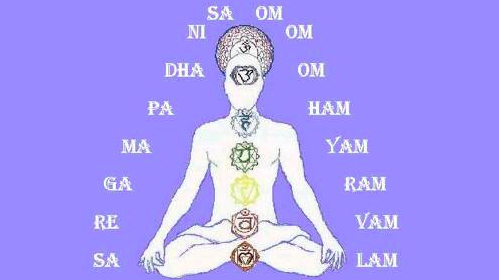 A way towards Conscious Breathing and Sounding
If you feel yourself interested or attracted by the exploration of one or more of these questions:
What is the true nature of the relationship am I experiencing with my own voice?
Is it reflecting accurately what I perceive from within or is it sounding like someone else's voice?
Is it expressing closely what I feel or on the contrary is escaping, avoiding or muzzling itself?
And, is it free to sing, shout or whisper without limitations?


Here is a one day workshop to:


Explore the essential link existing between conscious breathing and voice. Discover Nada & Bija Mantra Yoga's Vocal practices in order to learn how to harmonize mind, emotional, physical and psychic's bodies. Connect with spontaneous joy during improvisation circle


Workshop proposed by Caroline Cohen, singer, naturopath and vocal yoga teacher since 2009. Caroline studied theatre and clown in Paris before moving to India in 1999 where she still lives in Auroville. She studied and practiced there holistic singing, Carnatic singing from southern India, as well a different types of yoga such as hatha yoga, nada yoga (sound yoga) and Sri Aurobindo's integral yoga. The exchanges she has been able to foster with her teachers, as well as the practice with musicians who consider musc above all as an instrument consciousness at the service or the soul, have greaty influenced her, radically changing her way of singing and living music. In this spirit, she created Ikaroma sound meditation:
www.ikaroma.com
Also attracted by the exploration of conscious breathing and sounding on physical and psychic health, she got trained by Clare Fanning in Bel Canto vocal lyric technique; a technique which, in addition to seek the unique color of voice, bears a very great interest in the health vocal cords and diaphragm. She has taught and facilitated workshops in India and France for ten years.

Timings: 9am till 5pm, lunch break 12.30 – 2pm

Venue: Ikaroma Studio, in New Creation Community ( Pink House opp Guest Kitchen ).

Registration & Information: caroline@auroville.org.in or Whatsapp : +917397716578


Organizing Group: Holistic
Phone: 7397716578
Email: caroline@auroville.org.in