Login
to view all events.
Artworks by Maroma and Auroville Papers
location_on Kala Kendra - Bharat Nivas
access_time Every Sun, Mon, Tue, Wed, Thu, Fri, Sat @ 04:30 PM from Feb 15
visibility Published for Public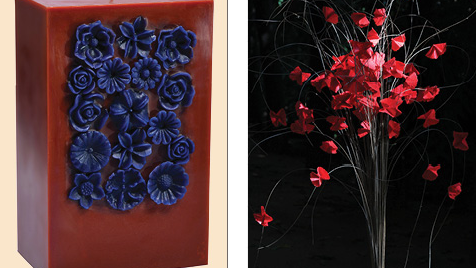 Sculptured Wax Candles & Just Paper
A candle flame both evokes and invokes an aspiration, a prayer, a conscious will attracting all things good and positive. Candles have illuminated the world for centuries and Paul's work pays homage to the past by celebrating the enduring legacy of candles as objects of art and utility.
Just Paper is yet another stage in that unending and always fascinating progression that handmade paper can take having countless names, appearances and properties.

Come and discover for yourself the amazing world of Candles and Paper !


Phone: 0413- 2622488
Email: bharatnivas-kalakendra@auroville.org.in