Login
to view all events.
Songs & Stories on Generosity and Gratitude
location_on Unity Pavilion
access_time Feb 16, Sun @ 05:00 PM
visibility Published for Public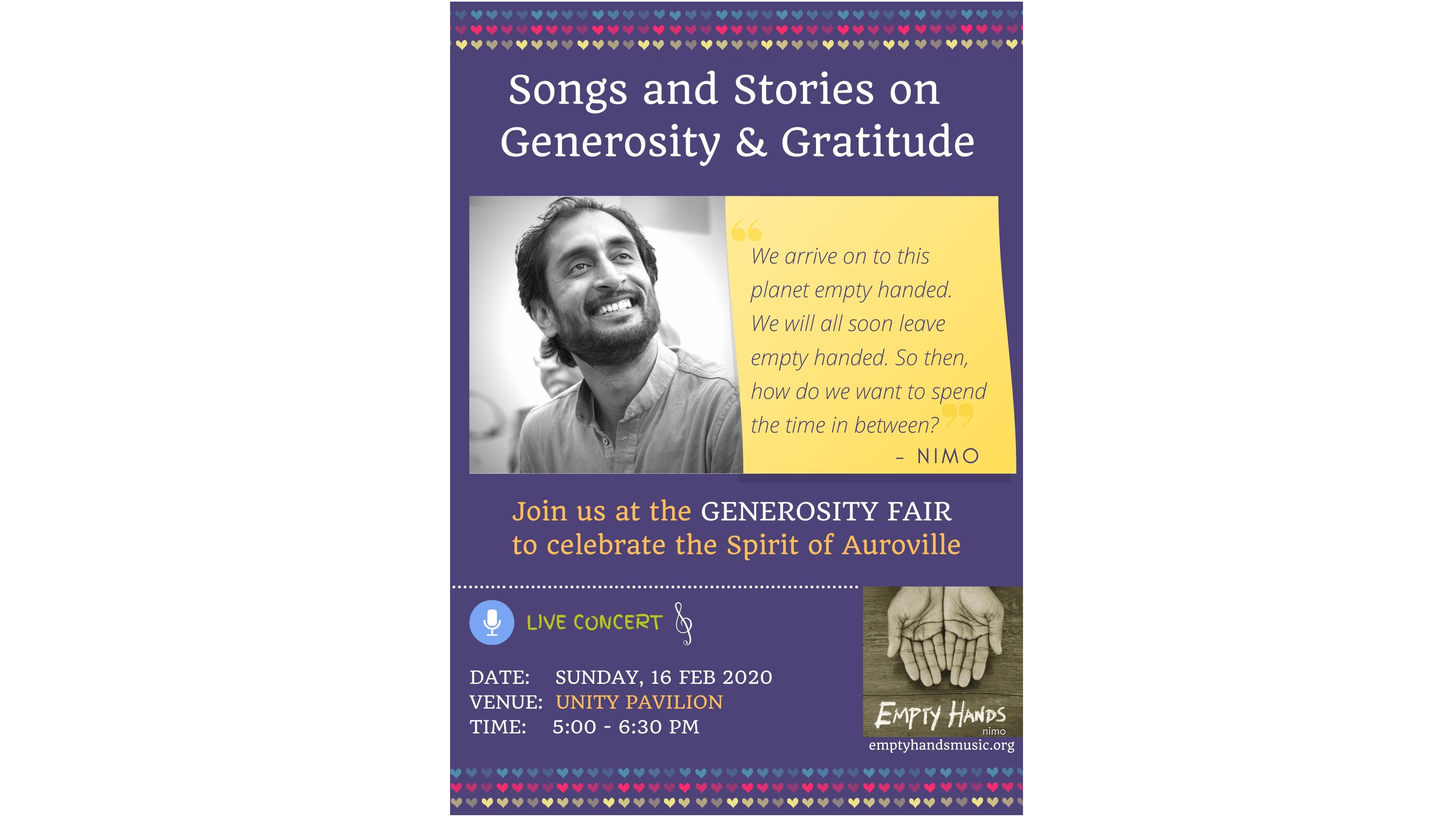 Songs and Stories on Generosity and Gratitude


"We come empty handed and we leave empty handed. Then how really are we going to be using the time while we are here?" - Nimo, Empty Hands Music.
In 2013, Nimo started producing a genre of hip hop music that ignites values of love, service, kindness and joy. He has been on a pilgrimage across the world to share his music in the spirit of gift and engage with communities. We are grateful to have him in Auroville again and welcome you all to join us.
LIVE CONCERT
DATE: 16 FEBRUARY, 2020
VENUE: UNITY PAVILION
TIME: 5:00 - 6:30 PM
Warmly,
Deven, Khushmita, Shaalini, Sheetal and Simran :)
P.S. To know more about Nimo and his work, visit
emptyhandsmusic.org