Login
to view all events.
Customer Service Communication Skills
location_on Auroville Language Lab
access_time Every Mon, Tue, Wed, Thu, Fri @ 10:00 AM from Aug 10
visibility Published for Public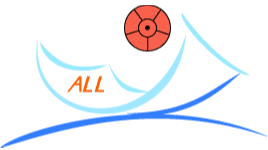 Customer Service Communication Skills: Monday to Friday, 1 hour each, for 20 days (20 hours).
Essential Phrases To Use On Telephone Calls
Asking Questions With Clarity
Saying The Right Thing Without Confusing The Client
Responding To General Enquiries
Handling Angry Customers
Avoiding Common But Confusing English Mistakes
Requirements:



Basic reading and writing skills in English
Individual workstations/mobile phones with good internet connectivity
Even though these classes are oriented towards staff working in Auroville service and commercial units, they are open to anyone interested.


We have a special discount for Aurovilians, Newcomers, Pre-Newcomers and Savi Volunteers. You will have to enter a coupon code on the Payments page.
Students registered at schools and colleges outside Auroville also have a discount.
Auroville Employees have a special discount as well. They can email us directly, giving the name of their unit, or else they can request their unit holder to write to us for the Coupon code.
_______________________________________________________


Organizing Group: ALL (AV Language Lab )
Phone: 2623661/4036920
Email: online@aurovillelanguagelab.org