Login
to view all events.
Woga 1 & 2 with Dariya
location_on Quiet Healing Center
access_time May 05, Wed @ 09:00 AM
visibility Published for Public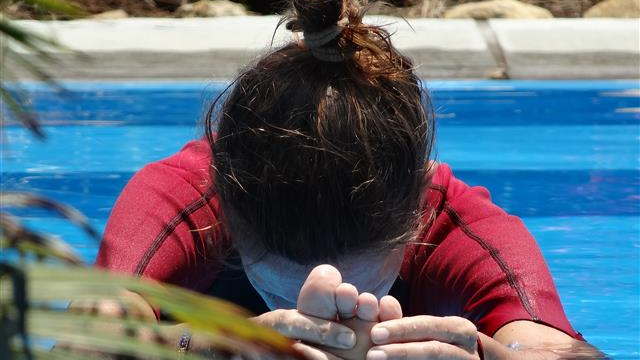 5–6 May (9.00 am - 5.00 pm)
Woga is the union of two words, water and yoga, and based on yoga poses and stretches modified for warm water. Thanks to decrease in gravity, water allows greater ease of movement, unblocks articulations, lengthens and melts muscles, and removes negative tensions, thereby preventing stress, insomnia and anxiety.



Focus of Woga 1&2 is Hatha Yoga in water (asanas in standing position, on the wall, in floating position), pranayama and meditation. Sessions are structured like their yoga equivalents on land: breathing, warm-up exercises, a series of poses, and a relaxation period. The difference is that you are in a warm water pool!
No previous experience required (also no need to know how to swim).
Organizing Group: Quiet Healing Center
Phone: 9488084966
Email: quiet@auroville.org.in