Login
to view all events.
An Introduction To Silent Meditation with OSiva
access_time Every Mon, Wed @ 07:00 AM from Jan 18
visibility Published for Public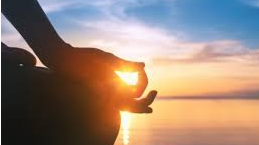 Based on the principles of Vipassana with O'Siva at Vérité –
Monday and Wednesday from 7 to 8.15 am and Saturday 5 to 6.30 pm:
Get a taste of the essence of a unique meditation technique that uses the body as an entry point to connect with your Inner Being. You will learn how to witness your breath to relax your body and mind, how to scan your body part by part to observe the energy of the body and spirit, and how to bring clarity, love and compassion to yourself and others. O'siva guides you from action to stillness through active meditation (walking and dancing) to energize the body while maintaining awareness, promoting relaxation, peace and harmony in a true celebration of Silence.
Organizing Group: Verite
Phone: )4132622045
Email: programming@verite.in