Login
to view all events.
SOMATIC MOVEMENT ONLINE WORKSHOP
access_time Jan 23, Sat @ 02:30 PM
visibility Published for Public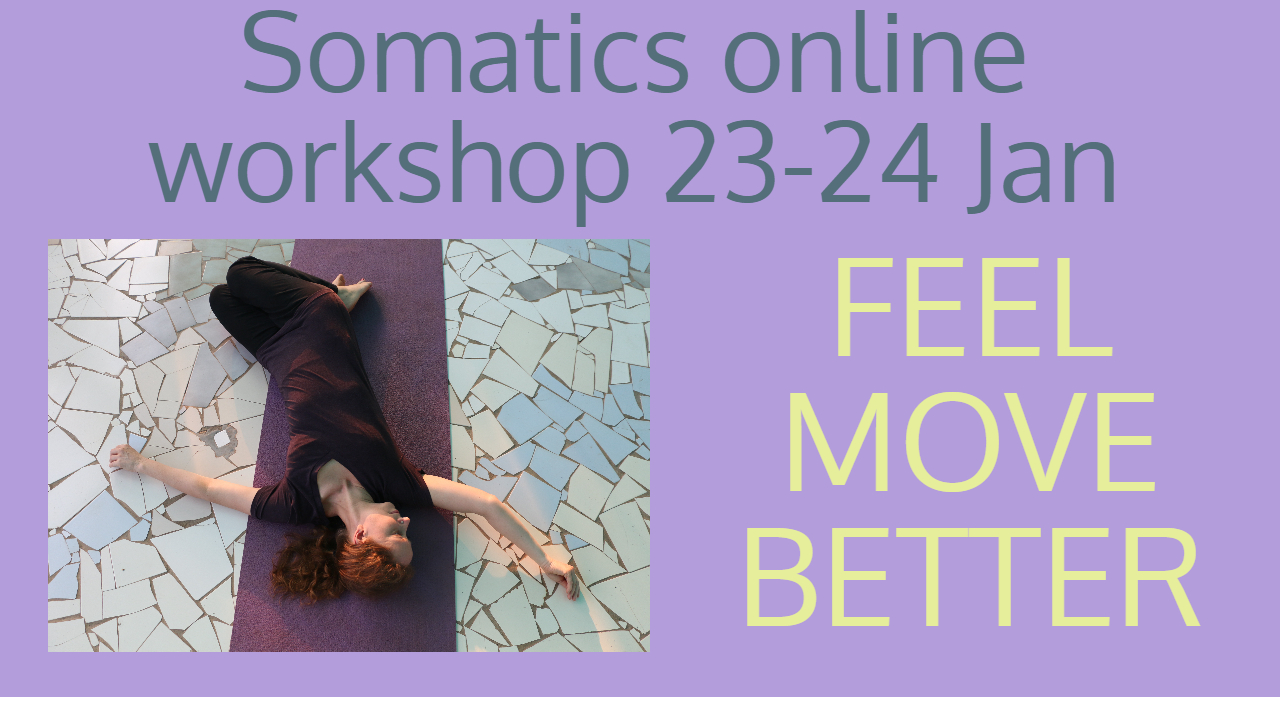 SOMATIC MOVEMENT ONLINE WORKSHOP - for Every Body!
Saturday & Sunday 23-24 January
Timings:
9am UK (GMT)
10am Europe (CET)
2.30pm India (IST)
Duration: 3.5 hours each day (total 7 hours)
Somatic education is a system of slow, mindful movement based on neuroscience. It improves the function of the nervous system, creating more ease and freedom within ourselves.
You will learn how to release tension in the body and learn a daily practice in order to maintain better flexibility, coordination, balance and wellness, resulting in a decrease of aches and pains commonly attributed to stress, injury and ageing.


Move through life with more comfort so you can enjoy the activities you love to do. (Side effect you will become happier!)
Somatics enhances any kind or exercise such as a yoga, dance or sport and will improve your performance.
Open to all. Numbers will be limited to ensure quality.


For further information and registration contact Maggie@auroville.org.in or WhatsApp +919486623465


Presenter Bio
Maggie is a certified Clinical Somatic Educator, Advanced Clinical Massage Therapist and Aqua Yoga Instructor. She has studied many movement modalities including: Hanna Somatics, The Feldenkrais Method, Body Mind Centering, Trager Method, Tai Chi, 5Rhythms dance and Tango.


Having received extensive trainings in Eastern and Western massage techniques Maggie continues to keep up with the latest scientific research into pain.

She works with an holistic approach based on the biopsychosocial model of pain and modern neuroscience.



Organizing Group: SoMagic
Phone: +919486623465
Email: maggie@auroville.org.in