Login
to view all events.
Citizens' Assembly films on water: Chapter 6 "Water Governance & Planning" + Q&A with speakers
location_on Cinema Paradiso (MMC - Town Hall)
access_time Mar 04, Thu @ 04:30 PM
visibility Published for Public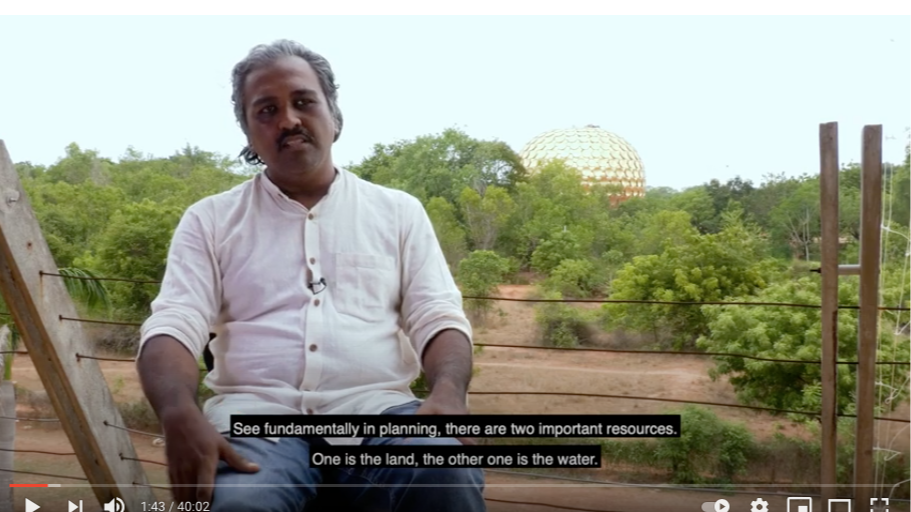 You're invited: Citizens' Assembly film showings
The Citizens' Assembly and Auroville Water Group invite you to watch some Aurovilian water players reflect on our water situation!
Throughout the months of Feb/March, you will get to watch the videos, produced for Auroville's recent Citizens' Assembly on water by Outreach Media (Serena and Venkatesh), at MMC! This will include interviews with 30 Auroville water players. Mark your calendar -- the series begins Thursday, Feb 4, and will be screened every Thursday at 4:30pm through March 18. See you there!
Speakers who will be featured are: Allan, Alok, Bhagwandas, Dariya, Dave, Gilles B, Giulio, Ing-Marie, Jean-François, John, Juergen, Kireet, Krishna, Luca & Bobby, Lucas, Margarita, Meenakshi, Mita R, Nagappan, Priya, Ramalingam, Renu, Ribhu, Satprem, Sreevatsa, Suhasini, Tency, Toby, Tom and Tomas.

Date: 4:30pm, Thurs, March 4, at MMC
Film: Chapter 6: Water Governance & Planning (40 mins), followed by Q&A with speakers
Summary: Decisions on how we plan and govern our city are critical to ensure we have water now and in the future. This video features four different views on the current water situation in Auroville from the planning & governance perspective. Please join us in exploring the dreams, challenges and opportunities these Aurovilians face in their unique context. Presenting different perspectives here are: Mita, Renu, Sreevatsa and Suhasini.
Organizing Group: Water Group
Email: watergroup@auroville.org.in