Login
to view all events.
JIVA Journey to the Soul
location_on Sharnga Guest House
access_time Feb 07, Tue @ 10:00 AM
visibility Published for Public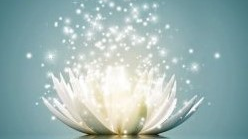 1- day Experiential workshop - Exploring the "Layers of the heart" process , as described by an early Aurovilian, Soleil Aurose.
After a short introduction, we journey with a guided meditation to experience our Inner Self.
The content of this workshop is aligned with the Integral Yoga and The Mothers work with subtle bodies.
Facilitator: Sigrid Lindemann, international faculty in integral regressiontherapy, Sensation method homeopathy, lives in Auroville for over 20 years,
Time 10 - 1pm
"Jiva" is a growing collaborative of highly experienced therapists living in Auroville.


"Jiva" therapists are deeply involved with Integral Yoga, sharing their inner journey and conscious discovery professionally.


"Jiva" therapists are highly qualified, adhere to highest standards in therapeutic work, and often work and teach internationally.


Organizing Group: Jiva - your journey in healing and transformation
Phone: 09626006961
Email: contact@auroville-jiva.com