Login
to view all events.
JIVA Gurdjeffs sacred dances with Nirupam Gyan
location_on Pavilion of Tibetan Culture
access_time Every Sun, Mon, Thu, Fri, Sat @ 09:00 AM from Sep 07
visibility Published for Public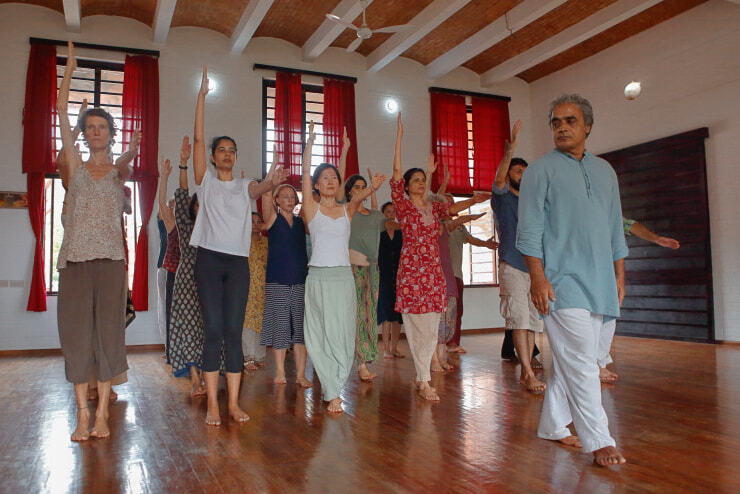 Experience the Sacred Dances of Gurdjeff - a tool to being present, in the moment, aware - and not asleep.

Gurdjieff movements help to balance our 3 centers: the physical, the emotional and the intellectual. Through the unusual combination of movements, the asymmetry, the will to break habits, they help us to acquire a new quality of presence. It's a meditation through the movements. While being in the movement, we may experience the stillness inside, and be simultaneously aware of our inner and outer space.
Facilitor Nirupam Gyan has researched, practiced and taught Gurdjeffs movement and active meditations extensively.
JIVA
www.auroville-jiva.com
Your journey in healing and transformation
A growing platform of therapists and facilitators living in Auroville
We offer transformational practices addressing all issues of body, mind, emotion..and soul, for conscious evolution
Acupuncture, Shiatsu, QiGong, TaijiChuan, Energy work, Fasting
Natural Horsemanship, Horse assisted Therapy, Medical Clowning, Yoga Nidra, Gentle Birth & pregnancy,
Integral Regressiontherapy, trauma therapy, advanced classical homeopathy, Systemic constellation & family constellation
Organizing Group: Jiva - your journey in healing and transformation
Phone: 09626006961
Email: contact@auroville-jiva.com