Login
to view all events.
Sound Journey
location_on Unity Pavilion
access_time Every Wed @ 05:30 PM from Aug 18
visibility Published for Public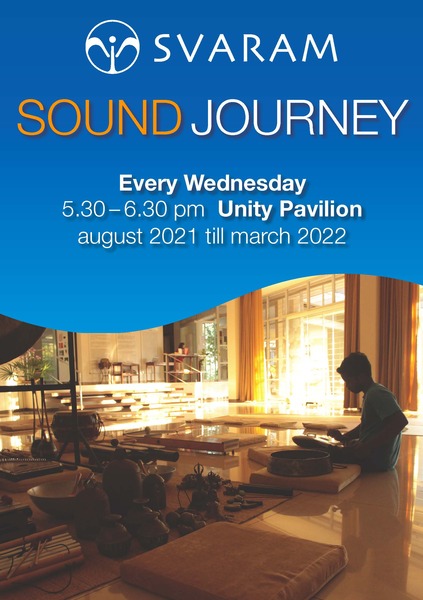 Take a shower of soothing waves and vibrations.


Aurelio and Team will create and share an experiential space of deep relaxation through a basic tuning process and an exposure to the soothing waves and vibrations of pure acoustic instruments.


Gongs, Bells, Chimes, Strings and diverse new and archaic sound sources will invite the listener into a sound journey through inner landscapes and synth-aesthetic contemplation towards a Unity experience.