Login
to view all events.
Karma Yoga (Permaculture) with Sanaan
location_on Joy Community
access_time Every Mon, Tue, Wed, Thu, Fri, Sat @ 02:00 PM from Dec 07
visibility Published for Public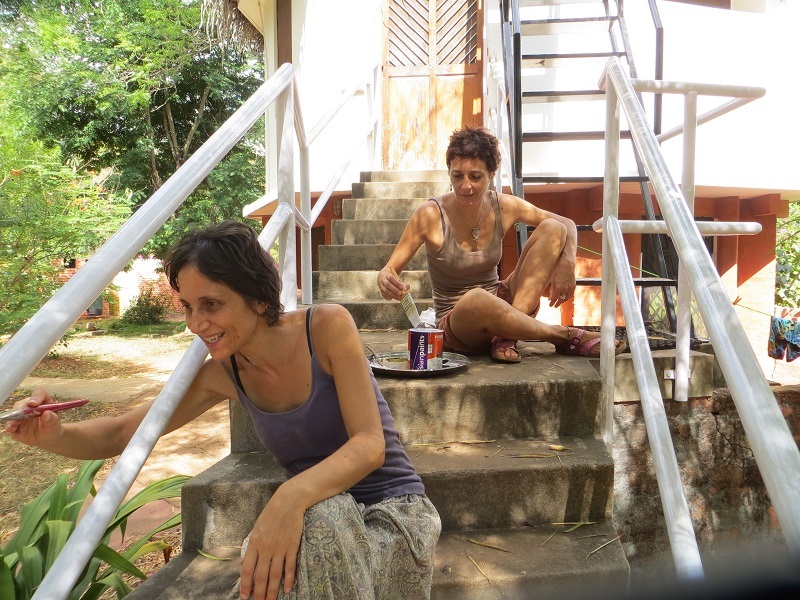 Karma Yoga (Permaculture) with Sanaan
Let's get together into the path of unselfish action!
This yoga teaches each one of us to act according to a divine purpose, freeing our mind from any attachment to work and its results. It is all about learning the right attitude towards anything that we do in life, for peace of mind, for love of ourselves, mankind and nature, but above all for a meaningful life following our inner self and true dharma.


For that we'll be doing manual work, mostly in nature and with nature, in sincere company with other people and away from city stress. In fact, in Serendipity we have a beautiful organic vegetable garden and we follow the practice of natural farming. We will also take care of the maintenance of the community compound and the landscaping of the gardens, which are immersed in the tropical dry evergreen forest. To complete the experience, we'll have a typical Auroville farmer's break from our organic produce to pause in between the sweat and to chat about our lives and experiences.


This program is aimed at everyone and doesn't require any skills; people can drop in at any given day without giving advance notice. However, when we work we work, as karma yoga will only give its benefits if we learn to focus, pay attention, silence our minds and get into communion with nature. Just show up with good will and be punctual. If you need more information, you can contact Sanaan by phone or Whatsapp
(+91 8095052279)
or visit our
Website
and
Facebook
page.
Organizing Group: Joy Community
Phone: +91 8095052279 (Mobile / Whatsapp)
Email: serendipity@auroville.org.in