Login
to view all events.
A1.1 Online Beginner German with Verena
location_on Auroville Language Lab
access_time Every Tue, Wed, Thu @ 07:30 AM from Jan 04
visibility Published for Public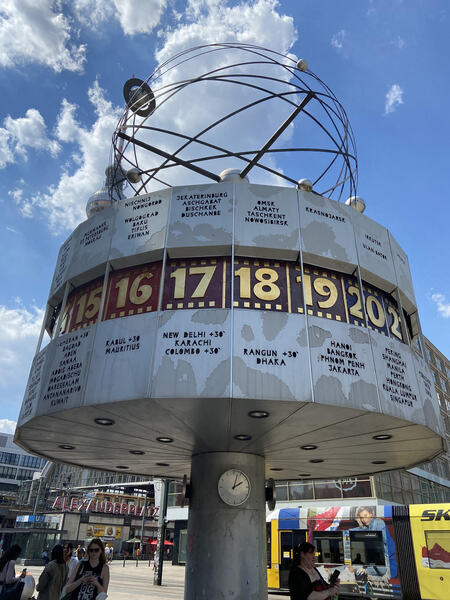 Verena started an Online 3-month course, A1.1 Beginners German, on Tuesday 11th January 2022!

Please note that this is NOT a drop in class but is part of a program for those students who want to join the course


Regular classes will be 60 minutes each, & will take place 3 times a week, Tuesdays, Wednesday & Thursdays, 07:30 am – 08:30 am (IST).
TARGET AUDIENCE
This course is aimed at those who are complete beginners with little or no knowledge of the German language.


SKILLS TAUGHT
Listening & speaking
Reading & writing
LEARNING OUTCOMES
Assuming regular attendance & independent study, you should be able to do the following in writing & in speech by the end of this course:


Meet & greet a person, & state your personal details,
Exchange simple information about your family, work, outings, plans, holidays, home, etc,
Introduce yourself in a simple way, & introduce someone else,
Talk about your everyday activities & your hobbies,
Ask & answer questions in a simple way about ordinary things: shopping, restaurants, cafés, etc.
COURSE TYPE
A compact course, 3 months long, of three 60-minute classes a week. Tuesdays, Wednesdays & Thursdays, 07:30 am - 08:30 am.


Based on schemes of work,
All learners are assessed & will be issued a certificate of participation at the end of the course,
Intended for learners who are autonomous, & who are ready to invest some time outside of the classroom for their learning progress.
COURSE MATERIALS
Up-to-date methods corresponding to the A1 level of the Common European Framework of Reference for Languages.
EVALUATION
Learners will be assessed continuously throughout the trimester, or on the basis of a testing in between the chapters. They will receive a participation certificate outlining their hours of learning.


If interested please either contact us: Email : info@aurovillelanguagelab.org - Phone: 0413-2623661, 4036920. Teacher will consider whether to accept new students after the class has started.
Organizing Group: ALL (AV Language Lab )