Login
to view all events.
Celebrating 150th birth anniversary of Shri Aurobindo and 6th year of Art For Land.
location_on Aurodhan, Pondicherry
access_time Oct 20, Wed @ 06:30 PM
visibility Published for Public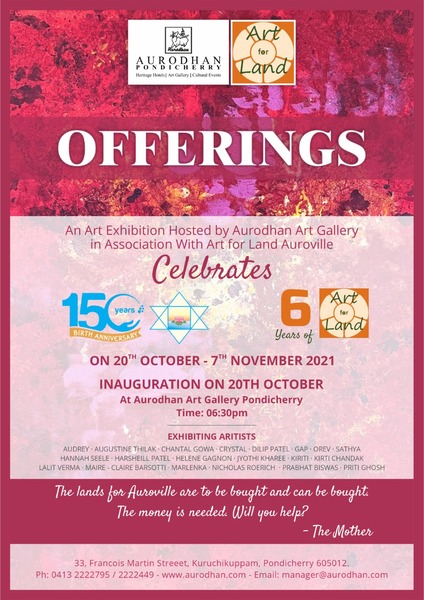 Inviting young and emerging performance artists to perform at the Aurodhan art gallery in Puducherry. This is in association with an Art For Land exhibition - OFFERING hosted by Aurodhan art gallery from 20th October to 7th November. Performances during this period and for a duration from 30-60 mins preferably in the evenings.


Organizing Group: Unity Pavilion
Phone: 0413-2623576
Email: unitypavilion@auroville.org.in