Login
to view all events.
Karmayoga - Dr. Sampadananda Mishra on the Gita, Chapter 3
location_on Bhumika - Bharat Nivas
access_time Oct 30, Sat @ 09:30 AM
visibility Published for Public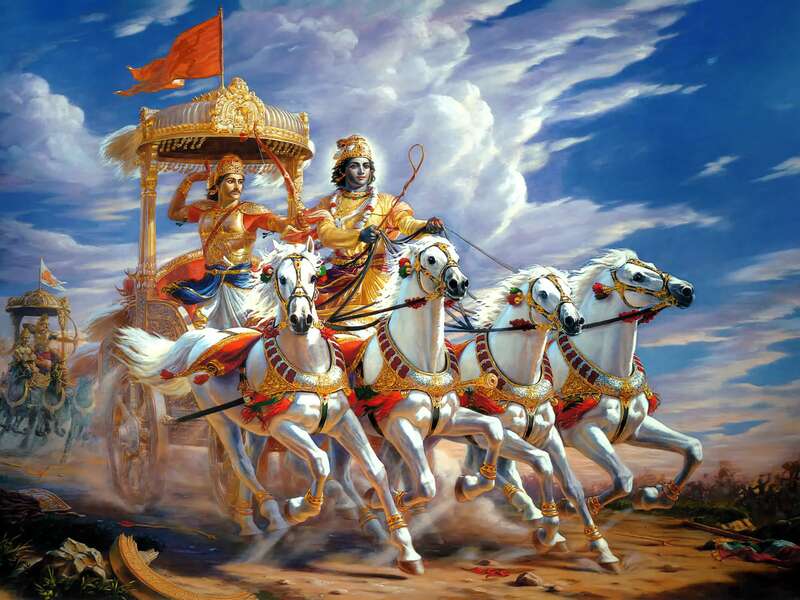 नमस्ते


Continuing our collective yajnya on learning and living Srimad Bhagavad Gita, we are happy to announce the next session with Dr Sampadananda Mishra on Srimad Bhagavad Gita. Here is a video recording of the session on
Chapter 1 - अर्जुनविषादयोगः / The Yoga of the Dejection of Arjuna
and
Chapter 2 सांख्ययोगः Sankhya-Yoga
.
In the coming session, he will share a summary of Chapter 3 - कर्मयोगः / The Yoga of the Works and also insights from some key shlokas, Sanskrit words and their deeper significance in everyday life.
Date: Saturday, 30th October, 2021
Time: 9:30 am to 12:30 pm
Venue: Bhumika Hall, Bharat Nivas
You can also attend it Online:
Here is the broad schedule
9:30 am - 10:20 am - Chanting Chapter 3 of Gita (Sanskrit)
10:30 am - 12:00 pm - Talk by Sampadbhai (English)
12:00 pm - 12:30 pm - Question and Answers
All are welcome. A poster is attached and feel free to share it with others who might be interested.
पुनर्दर्शनाय पुनर्हर्षणाय, पुनर्मातृदेव्याः कृपावर्षणाय
Warmly,
Samskritam Auroville and Bharat Nivas Team
Organizing Group: Sanskritam Auroville