Login
to view all events.
A Weekly Study Circle on The Synthesis of Yoga - Sri Aurobindo
access_time Every Tue @ 04:30 PM from Oct 26
visibility Published for Aurovilians & Newcomers only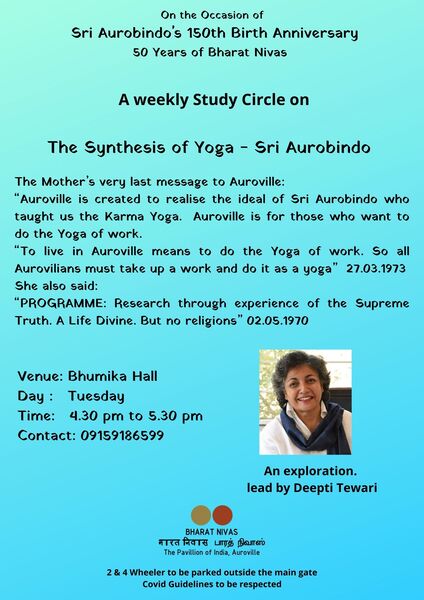 A Weekly Study Circle lead by Deepti Tewari on the occasion of Sri Aurobindo's 150th Birth Anniversary & 50 Years of Bharat Nivas. Open for Aurovilians, New comers & Volunteers.
Organizing Group: Bharat Nivas