Login
to view all events.
English Beginners & Pre-Intermediate with Rupam - Group 2
location_on Auroville Language Lab
access_time Every Wed, Fri @ 10:15 AM from Oct 27
visibility Published for Public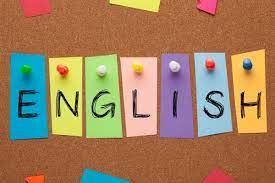 Rupam has been teaching a second group of English Beginners & Pre-Intermediate class at the Lab.

Please note that this is NOT a drop in/walk in class but is part of a program for those students who want actually join the course.


COURSE CONTENT
Application of grammar
Brush up on the basics
Unlearning all the common mistakes
Start conversation
Extempore and debate on various subjects

Every Wednesday and Friday from 10:15 am to 11:15 am


If you are interested:


The Language Lab is open:
Monday – Friday, 9:00 am - 12:00 pm & 2:00 pm – 5:00 pm,
Saturday, 9:00 am to 12:00 pm.
Organizing Group: ALL (AV Language Lab )