Login
to view all events.
Sri Aurobindo and Mother's teachings on Death
location_on Unity Pavilion
access_time Dec 04, Sat @ 03:00 PM
visibility Published for Public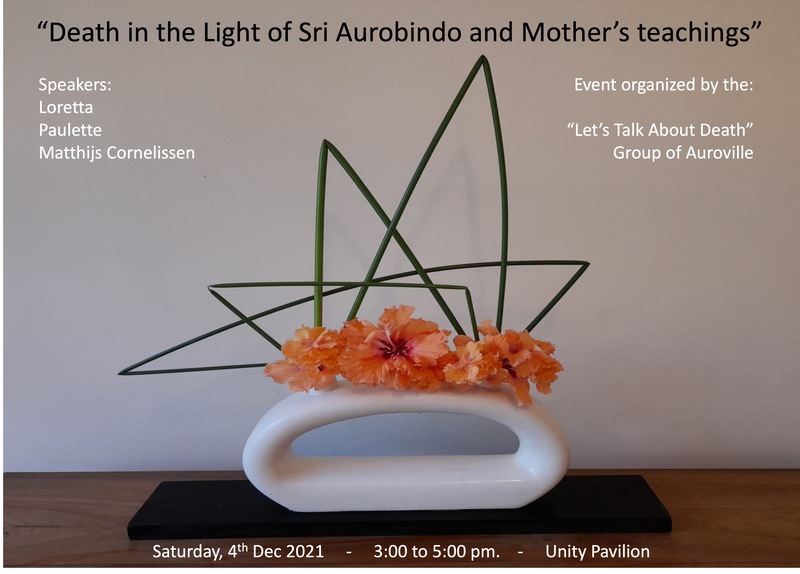 The 'Let's Talk About Death' group of Auroville organises a sharing on Death with regards to the teachings of Sri Aurobindo and Mother. The gathering will happen Saturday 4 Dec. from 3pm to 5pm, at Unity Pavilion and will welcome 3 speakers: Loretta and Paulette, from Auroville, and Matthijs Cornelissen, from the Indian Psychology Institute of Pondicherry.
Each speaker will have a 20-minute time-slot to share her/his personal knowledge and understanding on the subject. Afterward, a QA will follow, allowing a fraternal discussion on how our Guides have envisioned this specific event. Please, kindly note that the gathering will be recorded.
Organizing Group: Let's talk about Death
Phone: 9500271460
Email: quietusauroville@gmail.com