Login
to view all events.
Speaking from the Heart - Nonviolent Communication with Vega @ Verite
access_time Jan 14, Fri @ 09:30 AM
visibility Published for Public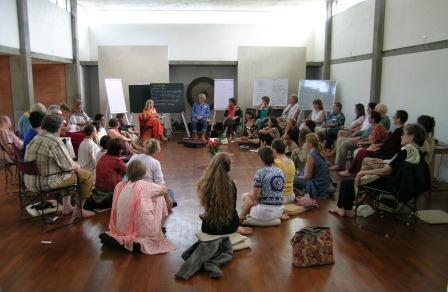 Speaking from the Heart - a language of life based on Non-violent Communication

Learn the basics and principles of Non-violent Communication, a practice that helps to restore connection to and communication from the heart, which is our nature.

Detailed Schedule:
Friday Jan 14 from 9:30 am to 1:30 pm
Saturday Jan 15 from 9:30 am to 1:30 pm

Vega has been training in Non-violent communication for 3 years, and is currently a certification candidate. She is now sharing NVC practices, offering introductory workshops and a weekly practice group in Auroville.
Organizing Group: Verite
Phone: 04132622045
Email: programming@verite.org.in