Login
to view all events.
Sound Bath with the Russian Singing Bells
access_time Every Sun, Wed, Thu, Fri @ 03:00 PM from Jan 05
visibility Published for Public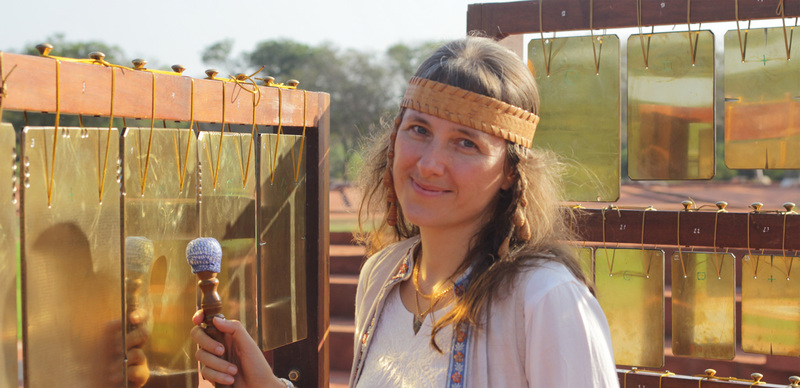 SOUND BATH with the RUSSIAN SINGING BELLS:
RELAX – RETUNE – RECHARGE
Experience deep interiorization, tranquility and self-healing invoked by harmonious resonating sounds
of the unique instrument from Russia. Silent listening to the play of resonances induces a state of quietness in the mind, peace in the heart and happy relaxation in the body. Base frequencies of the bells help to reset the whole system to its original equilibrium, bringing the feeling of completeness, centering and integration.
Duration 1 hour 30min
PLEASE REGISTER with Vera prior to the program ph/What's App 948 624 7202
Individual and Group sessions on request.
ABOUT FACILITATOR
Vera Joshi has been offering programs with the Russian Singing Bells since 2007. She gave over 600 workshops and medi tative performances in Auroville and abroad, introducing thousands of people from all over the world to the magic of powerful mesmerizing tones and finely tuned subtle resonances of this unique instrument from Russia, which transmits the message of Love and Oneness of all Creation.
From the participant's' feedback: "Made me travel to another world full of calmness and peace. Had the feeling of tranquility. Bothered about nothing, the pain or maybe the distractions just went away with the waves from the sound. It was an awesome experience." Hadilsha, Kerala
Covid regulations to be respected
Activities are offered by Aurobelle, a unit of AV Arts
Organizing Group: Russian Bells
Phone: +919486247202
Email: vera.auroville@gmail.com