Login
to view all events.
The Sun Gate
access_time Every Sun, Mon, Tue, Wed, Thu, Fri, Sat @ 08:00 AM from Dec 18
visibility Published for Aurovilians & Newcomers only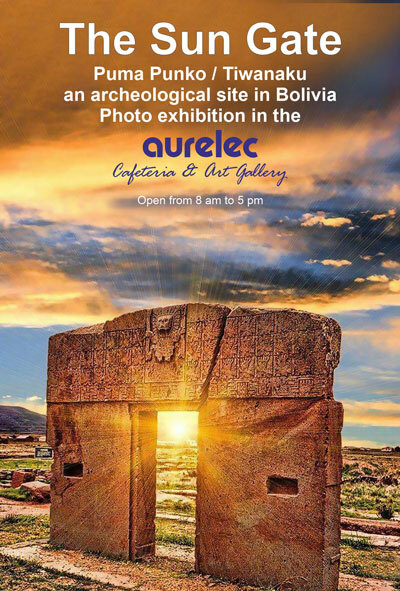 The Sun Gate
Puma Punko / Tiwanaku an archeological site in Bolivia
Photo exhibition in the
Aurelec Cafeteria & Art Gallery
It is said that the mysterious site of Puma Punko / Tiwanaku, 4000 m in height, in Bolivia, South America, was constructed 536 - 600 AD. Arthur Posnausky (1873 - 1946) dates the site back to 11,000 -17,000 BC. He calls this area the cradle of the American man.
The temple of the Sun and the city of Kalasasaya must have been later destroyed by a flood and earthquake. Only such a catastrophe could have destroyed and moved these kinds of heavy stone blocks.
We can assume that whoever built this place had knowledge of planning, of logistics, and had access to relatively advanced technology.
Organizing Group: Aurelec Cafeteria & Art Gallery