Login
to view all events.
French Beginner with Jean Francois
location_on Auroville Language Lab
access_time Every Sat @ 02:30 PM from Nov 05
visibility Published for Public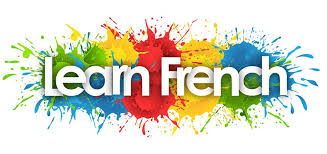 Dear Community,
Happy to announce that we are to start a new group for Beginner French on 5th November 2022 with Jean Francois.

Please note that this is NOT a drop in/walk in class but is part of a program for those students who want actually join the course. The course is on a 24-hour basis.

This course is for all those wanting to join a French course but finding themselves too busy through the week. Our Beginner French Course is deliberately planned for Saturdays!
In this 24-hour (3 months) course, the classes are highly interactive, delving into French vocabulary of everyday life and the basics of grammar.

By the end of the course, you would be able to make simple sentences, and talk about your work, hobbies, daily life, etc. in a simple way.


The classes will take place every Saturday, for 3 months, from 02:30 pm to 04:30 pm

Start date: 5th November 2022
End date: 21st January 2023

If you are interested:
Please fill out our form at http://register.aurovillelanguagelab.org/ to join, or inquire about, any ongoing or future language classes at the Lab! As well as drop us an email to info@aurovillelanguagelab.org, or call us at 2623661


The Language Lab is open:
Monday – Friday, 9:00 am - 12:00 pm & 2:00 pm – 5:00 pm
Saturday, 9:00 am to 12:00 pm.
Organizing Group: ALL (AV Language Lab )