Login
to view all events.
French Beginner with Julien Group 1
location_on Auroville Language Lab
access_time Every Mon, Thu @ 02:00 PM from Jan 10
visibility Published for Public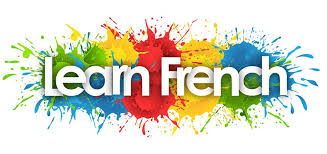 Dear Community,
Happy to announce that we have started a new group for Beginner French on 10th January 2022 with Julien.

Please note that this is NOT a drop in/walk in class but is part of a program for those students who want actually join the course
In this 3-month course, the content is :
Practice in conversation
Expressions & Vocabulary
Pronunciation
The classes will take place every Monday and Thursday, for 3 months, First Group, from 02:00 pm to 03:00 pm

Start date: 10th January 2022
End date: 07th April 2022

If you are interested:
Please fill out our form at http://register.aurovillelanguagelab.org/ to join, or inquire about, any ongoing or future language classes at the Lab! As well as drop us an email to info@aurovillelanguagelab.org, or call us at 2623661


The Language Lab is open:
Monday – Friday, 9:00 am - 12:00 pm & 2:00 pm – 5:00 pm
Saturday, 9:00 am to 12:00 pm.
Organizing Group: ALL (AV Language Lab )