Login
to view all events.
Explorations in Consciousness with Sehdev @ Vérité
access_time Jan 22, Sat @ 02:00 PM
visibility Published for Public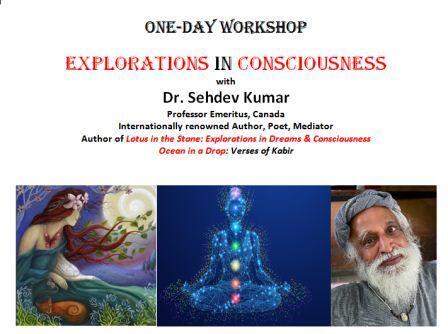 Explorations in Consciousness

Saturday 22 Jan from 2 to 4:30 pm

Join to understand, question and explore: Is Consciousness all pervasive in the universe? How does it expresses itself in living and non-living beings? Are there different levels of consciousness? Higher? Lower?Mundane? Sacred? What insights into Consciousness have seers, mystics and visionaries rendered? What do neurosciences reveal to us about Consciousness?
Organizing Group: Verite
Phone: 0413 2622 045
Email: programming@verite.in