Login
to view all events.
Power of Dreams with Dr. Sehdev @ Vérité
access_time Jan 15, Sat @ 02:00 PM
visibility Published for Public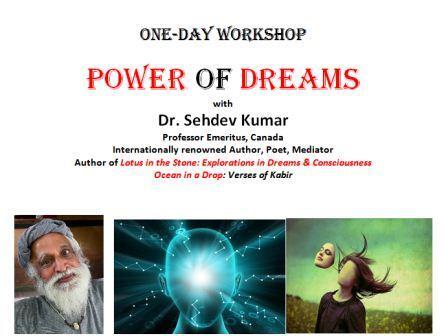 Power of Dreams
Saturday 15 Jan from 2 to 4: 30 pm

o Consciousness expresses itself in a thousand different ways, most of which we remain utterly unconscious.
o Dreams – how and why they occur – have intrigued philosophers, scientists and neurologists since time-immemorial.
o Are dreams individualized? Are they archetypal?
o What is their significance? Are they windows to another world? To another realm of consciousness?
Join to UNDERSTAND, EXPLORE, Question
Organizing Group: Verite
Phone: 0413 2622 045
Email: programming@verite.in