Login
to view all events.
JIVA Aqua Terra - Water of Unity
location_on Integral Health, Prayatna
access_time May 21, Sat @ 04:30 PM
visibility Published for Public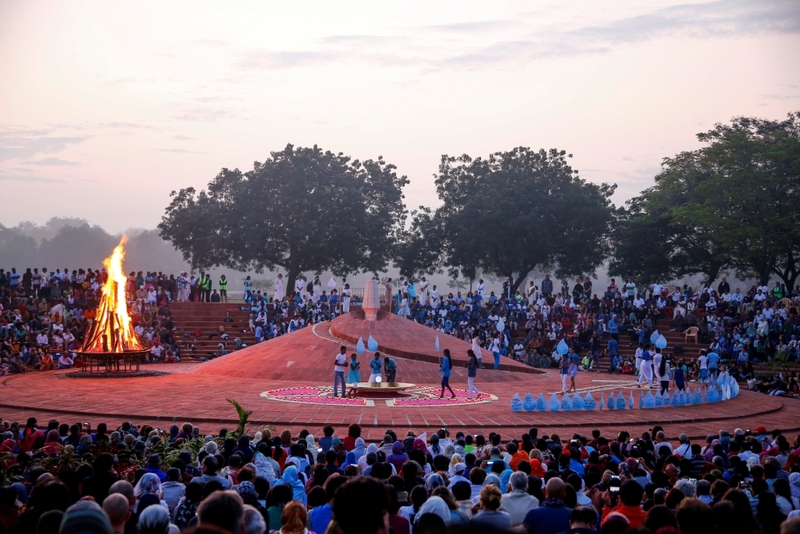 Aqua Terra – Water of Unity
We are offering Aqua Terra, a homeopathic remedy prepared from the water from 324 water sources on Auroville`s 50th Birthday.
We invite all interested to meet on Saturday 15th January 11am at Integral Health, to share the research as well as potential benefits for Auroville community.
All are welcome to pick up Aqua Terra C 200 and C 1000 from our remedy box in the waiting area.
Sigrid offers therapeutic consultancy since 1997, special focus on constitutional homeopathic remedies for chronic diseases, migraine, autoimmune diseases, and treatment of children incl special needs children and behavioural issues.
Malar offers consultancy in Tamil, as well as First Aid Remedies and PC remedies.
Available from our remedy box in the waiting area, 24-7, for free:
PC Shock Trauma, PC Allergy, PC Diabetes, PC High Bloodpressure etc. and 70 more PC remedies for trauma, as well as chronic diseases are available. Benefits are well established – no side effects.
Harmony and Samata, remedies related to Mothers and Sri Aurobindo energy.
https://auroville.org/contents/148 Integral Health
Prayatna, central building 1st floor, spiral staircase
04132623669 integralhealth@auroville.org.in
Organizing Group: Jiva - your journey in healing and transformation
Phone: 09626006961
Email: integralhealth@auroville.org.in