Login
to view all events.
Great Pyramid - K2019 - Grande Pyramide
location_on Cinema Paradiso (MMC - Town Hall)
access_time Every Fri, Sat @ 05:00 PM from Jan 14
visibility Published for Public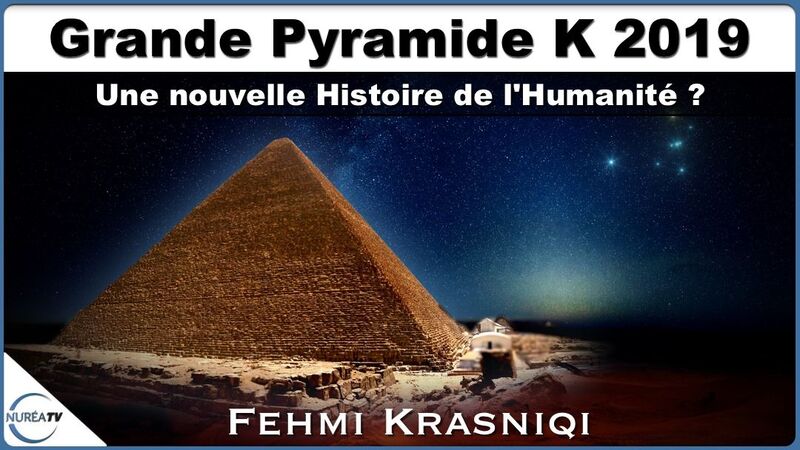 The French Pavilion presents:
GREAT PYRAMID K2019
Directed by
Fehmi Krasniqi
Friday 14th January 2022 at 5pm 1st Part
AND
Saturday 15th January 2022 at 5pm 2nd Part


Town Hall - Cinema Paradiso
Film in French with English subtitles, duration: 100 min


It's a very popular documentary film about Egypt. Unlike other documentaries on the subject, the theories discussed and explained in the documentary run counter to the majority of classical theories of Egyptology. Based on works like that of Professor Cheick Anta Diop, Fehmi Krasniqi, the director of this documentary has reshuffled the cards of classical Egyptology and come up with a new story justified by the theories explained in the film.


Le Pavillon de France présente :
GRANDE Pyramide K 2019
Documentaire réalisé par
Fehmi Krasniqi


Vendredi 14 Janvier 2022 à 17h 1ère Partie
Et
Samedi 15 Janvier 2022 à 17h 2ème Partie


Town Hall - Cinéma Paradis
en français sous-titré anglais, durée: 100 min

C'est un film documentaire sur l'Egypte qui a fait beaucoup de bruit. À la grande différence des autres documentaires sur le sujet, les théories abordées et expliquées dans le documentaire vont à l'encontre de la majorité des théories classiques de l'Egyptologie. Se basant sur des travaux comme ceux du professeur Cheick Anta Diop, Fehmi Krasniqi, le réalisateur de ce documentaire a rebattu les cartes de l'Egyptologie classique et proposer une nouvelle histoire justifiée par des théories expliquées dans le film.


Organizing Group: French Pavilion