Login
to view all events.
Ayurvedic Birenda Massage Course with Jean-Louis & Sivacoumar
location_on Quiet Healing Center
access_time Feb 09, Thu @ 09:00 AM
visibility Published for Public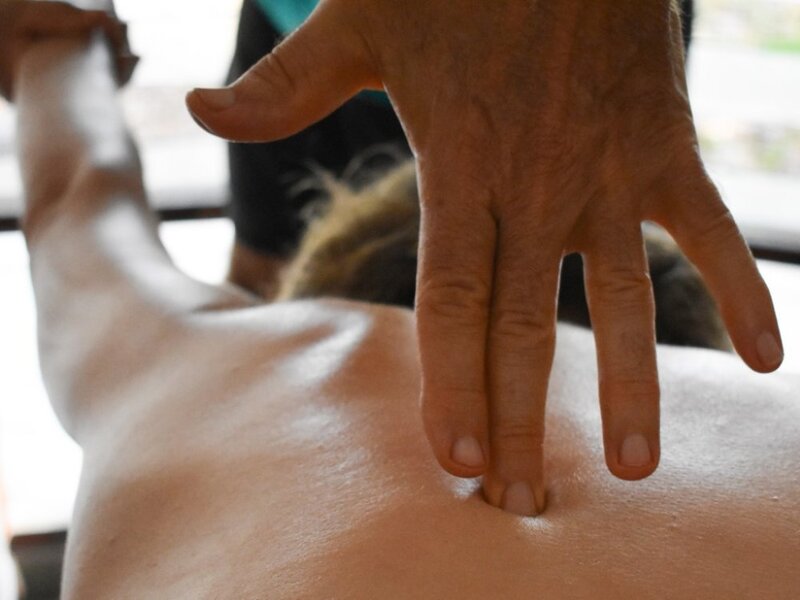 Thursday 9 till Sunday 12 February & Saturday 18 and Sunday 19 February (9.00 am - 5.00 pm: 30 hours)

This massage training consists of six days, divided into four and two days.

Ayurvedic Birenda Massage is a unique Indian massage therapy, which was developed by Birenda, an accomplished therapist from Bengal with 50 years of experience.

To facilitate the learning process, the course material consists of three sections: the first part is dedicated to back massage; during the two other sections, you'll learn how to massage the legs, arms and front of the body.

You'll also learn how to prepare yourself before massaging a person, create a trusting relationship with your client, and offer relevant information afterwards.

Manual and certificate are given upon completion of the course.

Prerequisites: no previous experience required!
Organizing Group: Quiet Healing Center
Phone: 9488079871
Email: quiet@auroville.org.in