Login
to view all events.
Chandra Flow Yoga - with Sabrina @ Vérité
access_time Every Wed @ 08:00 AM from Jul 06
visibility Published for Public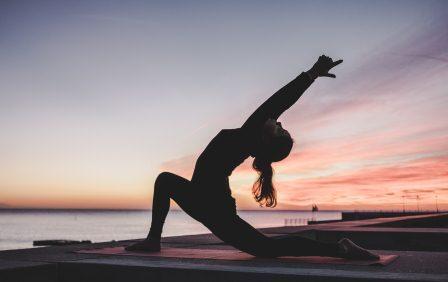 A complete and balanced practice integrating mantras, mudras, pranayamas and asanas, performed in a meditative way, synchronizing with the breath. These Hatha Yoga sessions are consciously synchronized with the cycles of the moon: some sessions will be more yang (active), others will be more yin (receptive), to adjust according to the energy flow. Open to all people who want to enhance their consciousness and connect with their inner joy and peace.

Every Wednesday from 8 to 9:30 am

Sabrina has been practicing Yoga for more than 12 years. She completed her first Yoga teacher training in 2016 (Yoga Alliance, Goa). Since then she has continued to practice and to pursue additional certification trainings in Bali, Auroville, France, and Yoga Alliance online courses.
Organizing Group: Verite
Phone: 413 2622 045
Email: programming@verite.in