Login
to view all events.
Taoist Qigong - in French
access_time Every Wed @ 07:00 AM from Feb 16
visibility Published for Public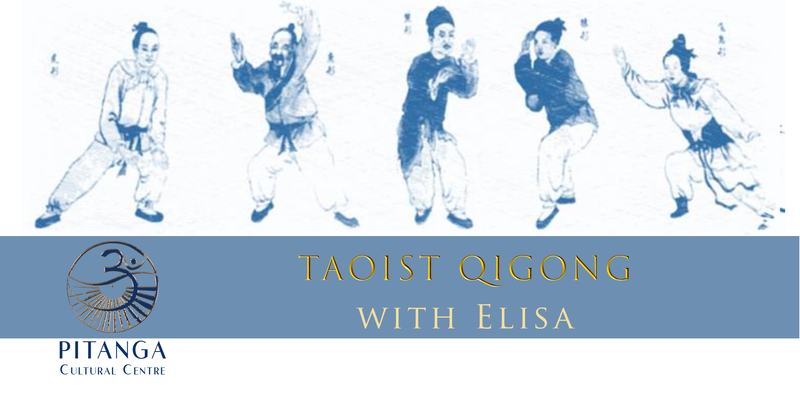 Taoist Qigong with Elisa
In French: Wednesdays 7.00 - 8.30 am


Adapting to the special challenge of health this season is bringing, we invite residents to practice with Elisa a special form of Taoist Qi Gong, which is enhancing the immune system and supporting health and well-being: Great Healing Wu Dang Taoist Qigong.

Qigong is a Chinese movement practice that is an integral part of traditional Chinese medicine. The basic principle is the circulation of vital energy throughout the body and mind. By putting the energy back in motion, the body rebalances itself, health and happiness improve.
"We are going to practice the most ancient forms of Taoist Qigong. They are focused on longevity and spirituality. Taoist alchemists believe that body, breath and consciousness are complementary and inseparable and it is their purification, transformation and storage that is central to balance, harmony and health of the body. To be human.


This art of integral health consists of practicing slow movements, postures, breathing, relaxations, visualizations, meditation, self-massages, sounds, steps.

Elisa, Newcomer is trained in Traditional Chinese Medicine, PsychoBioAcupressure, various massages (belly, Ayurvedic, Chinese..) relaxation, hypnosis, mindfullness and other techniques. She studied Taoist Qi Gong for 7 years with Gérard Edde who is also a graduate in Tai Ji Quan, Kung Fu, Ba Gua and Ayurveda.
Organizing Group: Pitanga - Cultural Centre
Phone: 0413 - 262 2403
Email: pitanga@auroville.org.in